Should I See a Counselor or Psychologist?
Reviewed by
Our Integrity Network
Psychology.org is committed to delivering content that is objective and actionable. To that end, we have built a network of industry professionals across higher education to review our content and ensure we are providing the most helpful information to our readers.
Drawing on their firsthand industry expertise, our Integrity Network members serve as an additional step in our editing process, helping us confirm our content is accurate and up to date. These contributors:
Suggest changes to inaccurate or misleading information.
Provide specific, corrective feedback.
Identify critical information that writers may have missed.
Integrity Network members typically work full time in their industry profession and review content for Psychology.org as a side project. All Integrity Network members are paid members of the Red Ventures Education Integrity Network.
If you're thinking about therapy, you're probably wondering which type would be the best fit. Find out the differences in counseling, therapy, psychology, and psychiatry.
Psychology.org is an advertising-supported site. Featured or trusted partner programs and all school search, finder, or match results are for schools that compensate us. This compensation does not influence our school rankings, resource guides, or other editorially-independent information published on this site.
Are you ready to discover your college program?
Credit: Andrii Shablovskyi | iStock | Getty Images Plus

%}

If you're seeking therapy, you may be wondering what kind of mental health professional is best for you. Psychologists, counselors, and psychotherapists are some of the most prominent titles you will come across during your search. But there are many more specific titles that can fall under the umbrella of "therapist."

So, how do you know which one is right for you?
Are Counseling and Therapy the Same?
The short answer is no, counseling and therapy are not the same. Yet people tend to use the terms interchangeably in daily conversation. And it's understandable. There is significant overlap between these two approaches to mental healthcare.
Similarities and Differences

In most states, both licensed counselors and therapists are qualified to diagnose and treat mental illness. They also use many of the same techniques to help patients. However, there are some foundational differences between the two.

Counseling can be more goal oriented at its core. It is best suited for patients who want to address an immediate problem or specific challenges, like improving their relationships, overcoming addiction, or coping with grief.

Therapy tends to have a greater emphasis on exploring the root of the problem. A patient's addiction, depression, anxiety, or relationship issues can often be traced back to earlier life experiences such as a traumatic incident or unstable environment during childhood. Some therapists are interested in analyzing those circumstances or events with patients to give them insight into their current psychological state.

This doesn't mean that counselors can't use therapeutic techniques. Actually, some of them feature it as their primary service. It also doesn't mean that therapists only focus on analyzing patients' past experiences. They can also help clients set and reach specific goals.

Different Licenses That Counselors and Therapists Hold

If you are interested in the different types of education your counselor or therapist has, look at the letters after their name.

Mental health professionals who identify as "counselors" may have various licenses, for example, licensed professional counselor (LPC), licensed clinical social worker (LCSW), certified alcohol and drug counselor (CADC), or licensed mental health counselor (LMHC) just to name a few. These titles indicate the counselor has completed a counseling-specific program – usually a master's degree – and has licensure through their state's board.

You will also come across doctor of psychology (Psy.D.) and doctor of philosophy in psychology (Ph.D.), which are two different types of doctoral degrees in psychology. Licensed psychologists are referred to as "doctors," whereas master's level counselors are not.
What About Psychiatry?
You may be wondering where psychiatry falls into the mix. Psychiatry is easier to distinguish from counseling and therapy because it's a branch of medicine. Unlike counselors and psychologists, psychiatrists are medical doctors who are able to prescribe medication. However, in some states licensed psychologists may have prescription privileges to prescribe psychotropic medications.
There is a general idea that psychiatrists spend a lot of time facilitating talk therapy with clients, which was once true. However, as the healthcare and pharmaceutical industries have evolved, the role of the psychiatrist has become increasingly focused on the use of medication and less on the use of talk therapy with patients.
In medical school, psychiatrists spend years studying subjects like anatomy, pharmacology, and physiology to learn how to prescribe medications safely. They may also learn psychotherapeutic techniques during their programs or residencies, but this often isn't their main offering.
For this reason, patients who benefit from medication will often see a psychiatrist or another type of physician in addition to a counselor or psychologist to receive therapy.
Which One Will Suit Me Best?
There are so many different types of mental health professionals, it can be overwhelming to know which would best suit your needs. To narrow your options, first ask yourself the following questions:
Are you experiencing debilitating mental health symptoms and believe you would benefit from psychiatric medication?

If yes, you may want to seek help from a psychiatrist or physician as well as a psychologist to help improve coping skills. If not:

Do you have a specific goal or area you want to improve in your life?

If so, a counselor may be a good fit. Mental health professionals who offer counseling can help you create a step-by-step plan to reach an objective and hold you accountable to making progress.

Are you anxious, depressed, or just generally seeking greater fulfillment and happiness?

If yes, a clinical psychologist or a counselor who focuses on psychotherapy may be a good fit.
Gaining an idea of the type of mental health professional that you believe will work better for you is a good starting point. But it's not necessarily the most important factor.
Beyond a mental health professional's license or title, you should also investigate how well their specialty and approach to treatment match with you and your needs.
For example, if you know you want to tackle unaddressed trauma from your past, look for a mental health professional who is experienced in using therapy modalities such as trauma-informed cognitive behavioral therapy, eye movement desensitization reprocessing, and psychoanalytic therapy.
If you have a specific goal, such as processing the death of a loved one or making a major career change, look for someone with experience in grief and life transition counseling.
If you want to explore aspects of your identity or are experiencing discrimination or microagressions based on your race or sexuality, look for mental health professionals who focus on diversity and include phrases in their bios such as "culturally competent" or "LGBTQ+ allied."
FAQ
---
Are counselors and therapists the same?
Counseling and therapy are two different approaches that mental health professionals use to help patients. The terms "counselor" and "therapist" do not indicate a specific title or license. Rather, they refer to the philosophy or methodology that the mental health professional uses most often with patients.
So the term that a mental health professional chooses to refer to themselves, such as "counselor" or "therapist," often indicates their approach to treatment rather than the type of license they hold or their specific degree.
Do therapists complete a higher level of education than counselors?
No, not necessarily. Generally, most mental health professionals have completed at least a master's degree. But specific education requirements vary depending on the specific type of license that the mental health professional holds as well as each state's individual laws.
To know a counselor or therapist's level of education, you need to know the specific license they have (for example, CADC, LCSW, licensed clinical psychologist) and the requirements to get that license in their state of practice.
Can a clinical psychologist be a counselor?
Yes, a licensed clinical psychologist may choose to call themselves a counselor if their approach to helping patients focuses mainly on counseling techniques rather than psychotherapeutic techniques. However, licensed psychologists typically refer to themselves simply as psychologists or therapists.
Are marriage counselors psychologists?
Many marriage counselors have licensure in psychology. However, the term "marriage counselor" does not indicate what kind of degree or licensure a mental professional has.
Many marriage counselors hold formal titles such as LPC or LMHC, or they might have another type of license. Some are licensed clinical psychologists.
What's the difference between a school counselor and a school psychologist?
Both have backgrounds in human behavior and can offer students personal and career-related guidance. However, the school psychologist's role generally has more to do with students' emotional states, whereas the school counselor is more involved in academic planning and career development.
The educational requirements to become a school counselor versus a school psychologist vary depending on the state.
Reviewed by: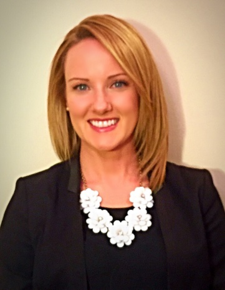 Megan Pietrucha, Psy.D.
Megan Pietrucha is a licensed clinical and sports psychologist in private practice in Illinois. She holds a PsyPact credential, enabling her to practice teletherapy with clients in over 20 states.
Pietrucha completed her bachelor's in psychology from Illinois Wesleyan University and her master's and doctoral degrees in clinical psychology from the Illinois School of Professional Psychology at Argosy University. Her specializations include the treatment of eating and body image concerns, college student and student-athlete mental health, and mood disorders.
Megan Pietrucha is a paid member of the Red Ventures Education freelance review network.