Psychology.org is an advertising-supported site. Featured or trusted partner programs and all school search, finder, or match results are for schools that compensate us. This compensation does not influence our school rankings, resource guides, or other editorially-independent information published on this site.
Are you ready to discover your college program?
Credit: SDI productions / E+ / Getty Images

%}

Forensic psychology, a relatively new subfield of psychology popularized by television shows like "Criminal Minds," offers a path for students interested in exploring human behavior and the law. Forensic psychologists work with attorneys, judges, and other law professionals to illuminate psychological elements in legal cases.

What is forensic psychology? The American Psychological Association (APA) provides a forensic psychology definition of "the application of clinical specialties to the legal arena." Professionals in the field apply tools, research, and ideas from psychology to legal situations. Known for their psychological assessments of people involved in the legal system, forensic psychologists participate in investigations, conduct psychological research, and design intervention programs.

PayScale reports that forensic psychologists earn an average annual salary of $73,414, with experienced professionals making more than $93,000 a year. This guide explores forensic psychologist duties, provides a forensic psychology overview, and includes salary expectations for professionals in the field.
What Does a Forensic Psychologist Do?
Forensic psychologists offer their professional expertise to aid the judicial system in civil and criminal matters. These professionals need strong forensic skills to psychologically assess individuals in the legal system. Forensic psychologists also need strong verbal communication skills and should excel at assessment, interviewing, report writing, and case presentation.
During trials, forensic psychologists often serve as advisors and expert witnesses. They can provide insight on client competency, sentencing, and treatment. By analyzing crime scene evidence, these psychologists develop criminal profiles to narrow down suspect lists. Additionally, forensic psychologists act as consultants to legal and administrative employers.
During trials, forensic psychologists often serve as advisors and expert witnesses.
Though TV and film often sensationalize forensic psychologist work, these professionals primarily conduct research in a more scholarly capacity. Their research contributes to improving interrogation techniques, criminal rehabilitation, correctional facility design. Forensic psychologists' employers and specializations determine how they work in the field.
Day in the Life of a Forensic Psychologist
What is a forensic psychologist like? A day in the life of a forensic psychologist varies their work setting, job title, and specialization. Forensic psychologists often specialize in civil, family, or criminal casework. They interact with attorneys, judges, victims of crime, and criminal offenders. Forensic psychologists working in research and academics also interact with other psychology professionals, research assistants, and students.
Forensic psychologists attend court cases to provide expert testimony, perform child custody evaluations, assess intervention program efficacy, and screen law enforcement applicants. Other common forensic psychologist duties include:
Forensic Psychologists' Main Duties
Observing and Interviewing: These professionals observe and interview people in the legal system. Forensic psychologists assess behavioral, emotional, and psychological problems and disorders.
Writing Reports and Articles: Forensic psychologists write reports discussing criminal profiles, criminal responsibility, and mental status. Many forensic psychology researchers write professional articles explaining new findings.
Providing Expert Testimony: These professionals serve as expert witnesses providing testimony in courtroom trials. Drawing from their psychological training and knowledge, they testify about sentencing and treatment recommendations, competency, and future risk of criminal behavior.
Counseling and Treatment: Forensic psychologists provide counseling to victims of crime. These professionals design and provide therapy services to sex offenders and other people convicted of crimes.
Supervising: Forensic psychologists often supervise interns and must complete supervised practice to receive their credentials.
Online Psychology Bachelor's Programs
Figuring out where to apply? These top, accredited schools offer a variety of online degrees. Consider one of these accredited programs, and discover their value today.
Career Spotlight: Dale M. Siperstein, MFT, Ph.D., ABPP, Psychologist and Marriage and Family Therapist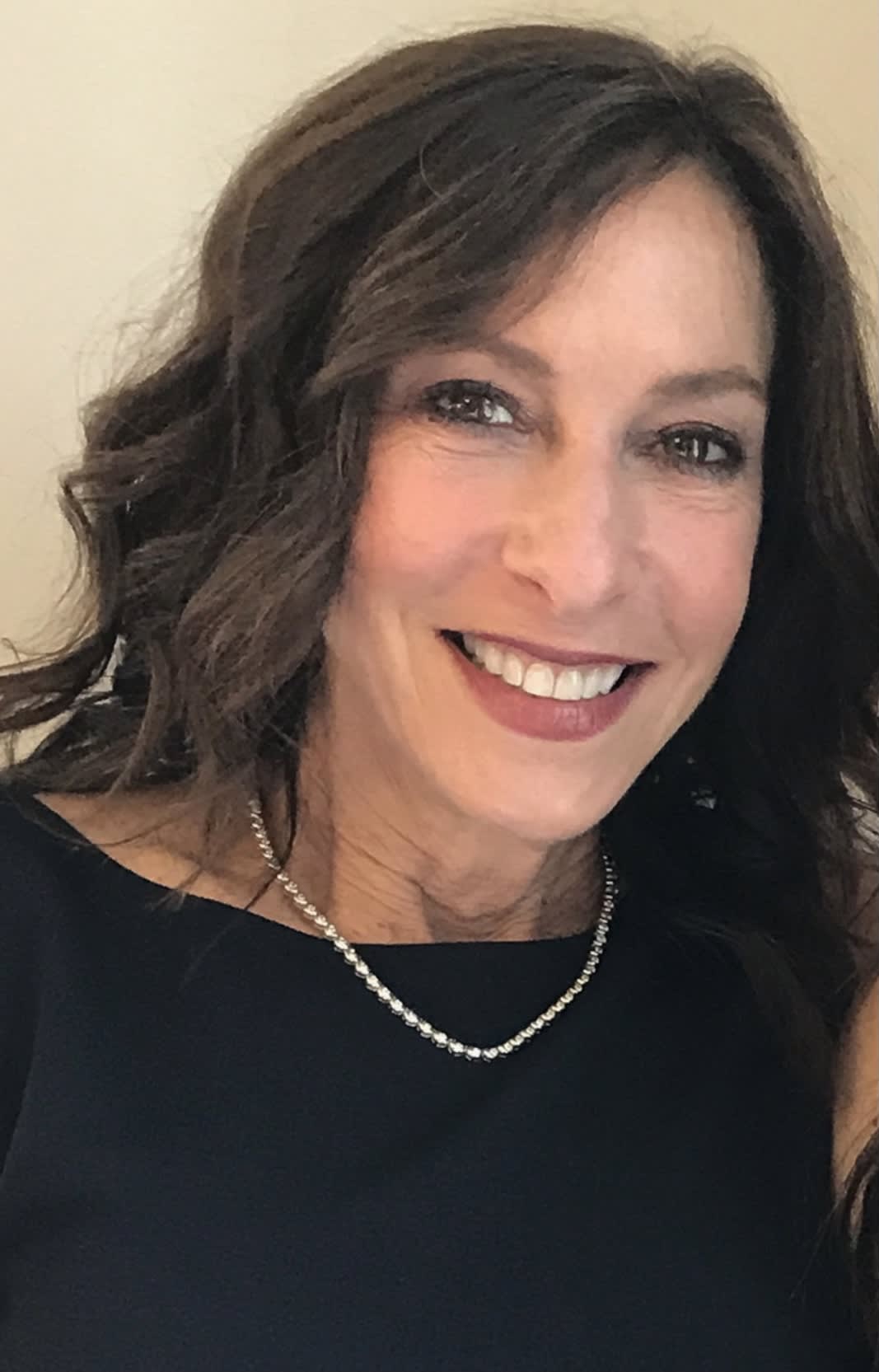 Dale M. Siperstein
Dale M. Siperstein, MFT, Ph.D., ABPP, is a licensed psychologist and marriage and family therapist. She is a specialist in forensic psychology, certified by the American Board of Professional Psychology and the American Board of Forensic Psychology.
Dr. Siperstein specializes in treating children, along with personality and cognitive assessment of children, adolescents, and adults. Dr. Siperstein has been a court-appointed child custody evaluator, special master, mediator, co-parent facilitator, and expert witness in civil, family, dependency, and administrative courts.
"I very much enjoy my Forensic work because I am able to assess individuals in highly complex ways in high-stakes evaluations."
Why did you decide to pursue a career in forensic psychology?
From the very early age of 10, I knew that I wanted to be a psychologist. My father was a decorated WWII veteran, and I was always aware that his service and liberating the suffering of people was heroic, but I saw first-hand that it came with significant personal sacrifices.
I think that I always had it in the back of my mind that I, too, would help alleviate other's suffering, but I was curious about the way the mind worked and the complexities of symptoms — which led me to psychology.
What influenced you to choose your particular area of expertise?
I grew up in a rather large extended family that employed four generations of family members. This was fertile ground for significant conflict, in-fighting, alliances, and estrangements. I learned early on that one should lean on the legal system to resolve conflict, as various members of my family were in litigation with each other.
So, while I did not deliberately decide to pursue a career in forensic psychology, I was drawn toward understanding the application of the science of psychology to questions and issues related to law and the legal system.
What education did you need to pursue this career?
My choice of graduate program was the California School of Professional Psychology (CSPP) in Berkeley, California, to pursue my Ph.D. CSPP (now merged with Alliant International University) was accredited by both the American Psychological Association and Western Association of Schools and Colleges.
It was the first free-standing school of professional psychology in the nation, as the goal was to train doctoral-level psychologists in professional practice models. Before applying to this program, I had majored in psychology at University of Southern California as an undergraduate.
How did your degree program(s) prepare you for your current career?
CSPP took classroom learning and integrated it with the application of knowledge in a variety of field placements. This was a radical departure from what was then the prevalent focus on theory and research and prepared me for my professional journey into clinical and forensic psychology.
What kinds of internships, practicums, or other hands-on experience did you have?
Prior to attending graduate school, I volunteered at a suicide crisis helpline, an adult day treatment program, and a children's partial hospital program. I was also employed at a juveniles in need of supervision shelter and a juvenile detention center.
At the juvenile detention center, I encountered many children who had faced legal trouble stemming from the impact of being raised in chaotic, oppressed, multi-traumatized families and communities. I diversified my experiences in graduate school, working with various patient populations in a state prison medical facility, private psychiatric hospital, residential, outpatient and community mental health settings.
All of these trainings prepared me to work with a multitude of diagnostic and challenging cases in assessment and psychotherapy.
What was the job search like after graduating with your degree(s)?
After graduating, I remained at my postdoc training site in Oakland, California, and eventually headed the psychological assessment component there. I also began teaching a class in child assessment and intervention at The Wright Institute.
I concurrently had established a private practice, having been licensed as a marriage, family, child therapist. That practice began to grow as I learned that the field was not yet saturated with psychologists who could assess and treat young children. I started providing psychological evaluations on children for mediators in family court, and within a short period of time, I was asked to offer time-share and custody recommendations.
I participated in a six-month training program for child custody evaluators and mediators and attended additional seminars, some through the American Academy for Forensic Psychology. I became more immersed in learning the skills that were essential for working in the forensic sector.
What aspects of a career in forensic psychology are most rewarding to you? What are some challenges in this field?
I very much enjoy my forensic work because I am able to assess individuals in highly complex ways in high-stakes evaluations. Assessing individuals and families that present themselves for litigation from an in-depth and rich perspective is very challenging. Having all the information in front of you, figuring out the compelling questions to ask and how to ask them, putting all the data together into a well-integrated report is satisfying.
These narratives can sometimes serve as an intervention because the person has been listened to and understood, and while they may not get the outcome they had hoped, the report helps them understand their psychology and behavior.
There is a finished product that is a consolidation of highly critical thinking, integration of behavioral observations, personal history that may include traumatic experiences, collateral information, and personality adjustment with thoughtful considerations of the relevant research and legal issues to be determined.
After completing one hundred hours of formal education and one thousand hours of experience in forensic psychology, I decided to apply for board certification in forensic psychology through the American Board of Professional Psychology. It was one of the most challenging professional activities that I have encountered.
I was required to submit two forensic work samples that demonstrated an advanced understanding of the application and intersection of the law and psychology relevant to the cases. There was a written exam that covered all aspects of forensic psychology and an oral examination on my submitted work samples.
What does a typical day at work look like for you?
In my professional identity, I am a clinician, a professor, a faculty member, a supervisor, a mentor, a child and adult psychotherapist, an assessment psychologist, and a forensic psychologist. I am at the stage of my career where I pick and choose what kinds of cases I want, how much work I want to take on, and how much I charge for my time.
I treat and evaluate children, adolescents, and adults who have a variety of issues, some short-term adjustment, others are longer-term therapy cases. I am also a faculty member at The Wright Institute in Berkeley.
I have been teaching child assessment and intervention, along with adult psychodiagnostic assessment, two year-long classes to Psy.D. students for over 25 years, and have mentored many students along the way.
What do you think is the most important skill forensic psychologists need to succeed?
One has to be able to convey their thinking in well written, well integrated, and professional reports that will be read by judges, attorneys, clients, and other professionals involved in the case. You need to have a complex understanding of personality adjustment, psychological assessment, the law and the legal process, the relevant literature, and be attuned to one's limitations in forming opinions.
What advice would you give to students considering your career?
When one professional door closes, another door opens. You never know what opportunities will be presented to you, and if you say "no" to something or you don't get your first choice of graduate school, practicum, internship, or postdoc experience, it is not the end of your dreams for your professional career.
Learn the standard of care for providing services in your community and take professional risks, but always get a consultation from someone whose work you respect. No one can fault you for taking on a case that is out of your wheelhouse, as long as you have understood your role, practiced within your scope, been ethical, and sought consultation and guidance when needed.
Additionally, having a person champion your professional development makes a great deal of difference in one's career trajectory.
Areas of Expertise in Forensic Psychology
Forensic psychology comprises many specialties and concentrations tailored to patient needs. Read on for details on four primary concentrations in forensic psychology.
Adult forensic psychologists examine, treat, and testify on behalf of adult patients' mental states.
Examples of Issues Affecting Adult Offenders
Substance abuse
Anger management issues
Impulse control issues
Gang activity or involvement
Sex offenses
Adult forensic psychologists provide crucial input to legal cases, including litigation where criminal competency relates to custody, child welfare, domestic abuse, sex offenses, and other violent crimes. Specialists can evaluate the risk for future offenses, client competency to stand trial, and if individuals feign mental illness or cognitive impairment. Adult forensic psychologists can also provide expert testimony, consultation, and professional training.
Common Job Titles
Adult forensic psychologist
Forensic psychologist — adult specialty
Child and Family Psychology
This concentration focuses on assessing and treating children and families involved in the legal system.
Examples of Child and Family Psychology Cases
Child abuse
Juvenile offenders
Child custody
Incest
Substance abuse
Psychologists in this specialty typically use couples or family therapy sessions to evaluate patients. Evaluating juveniles typically relates to competency to stand trial and ways to address dispositional issues. At times, psychologists determine if a juvenile in superior court should instead receive adjudication in juvenile court.
The court can refer clients to psychologists if they need parent-child counseling, therapeutic supervised visitation, anger management training, divorce adjustment counseling for children, or parental communication skills training.
Common Job Titles
Child and family forensic psychologist
Juvenile forensic psychologist
School forensic psychologist
Forensic psychologist — child and family specialty
Forensic neuropsychologists study how psychological and physiological brain disorders and conditions impact brain function, potentially resulting in poor impulse control, lack of judgment, or criminal behavior.
Examples of Issues Examined
Trauma
Behavioral disorders
Personality disorders
Abuse and neglect
Genetic predisposition
Neuropsychologists working within the legal system often provide insight into how neuroscience and psychology may affect offenders' behavior. Certain areas of the brain (e.g., prefrontal cortex, amygdala, hippocampus, and temporal lobe) are commonly associated with antisocial personality disorder or psychopathy.
Neuropsychologists examine these areas of the brain and others to determine the risk of criminals reoffending. These professionals also determine insanity and assess prisoners before their release. Additionally, neuropsychologists can testify in court and collaborate with legal counsel for jury selection requirements.
Common Job Titles
Forensic neuropsychologist
Neuropsychology forensic specialist
Forensic psychologists specializing in this area apply principles of psychological practice to the law enforcement field. They must maintain expertise in both fields to fully understand situations in which they overlap.
Examples of Law Enforcement Psychology Cases
Hostage negotiations
Psychological intervention
Public safety
Forensic training and workshops
Law enforcement forensic psychologists find employment in many different settings in educational and forensic capacities. Police officers frequently require the assistance of law enforcement psychologists when dealing with crises such as suicide threats and other traumatic events.
Psychologists also design law enforcement training and stress management programs. This specialty uniquely incorporates comprehensive intervention and recovery technique training to accommodate the high stress levels that accompany the work.
Common Job Titles
Law enforcement forensic psychologist
Forensic psychologist — law enforcement
Forensic Psychology Salary Overview
How much do forensic psychologists make? PayScale data from May 2021 indicates that forensic psychologists earn an average annual base salary of $73,414, with potential bonuses of $8,000-$30,000. Forensic psychology salary expectations vary depending on geographic location, industry, experience level, and education. Job function and level also affect forensic psychology earnings.
Forensic psychologists make more as they gain professional experience. PayScale reports that late-career forensic psychology professionals earn nearly $80,000, while those with 20 years of experience make more than $93,000. In-demand skills that increase earning potential include leadership, clinical psychology, legal research, and forensics.
Forensic psychologists experience significant pay differences by location. PayScale reports better-than-average salaries for forensic psychologists in cities like Denver, Colorado; Chicago, Illinois; Ann Arbor, Michigan; and San Francisco, California. On the other hand, cities like Atlanta, Boston, and New York City offer lower-than-average earning potential for these professionals.
Forensic Psychologist Upward Mobility
A forensic psychologist must hold a Ph.D. and complete a supervised internship to receive licensure. These professionals can qualify for other positions without earning additional certifications or degrees. Common careers for forensic psychologists looking to advance include:
Behavioral health directors lead behavioral health organizations. They typically work for healthcare facilities, coordinating behavioral health-related patient care. Some forensic psychologists become behavioral health directors, who make an average salary of $84,530 a year, more than $10,000 above the average salary for individuals in forensic psychology.
Typical forensic psychologist duties include some clinical psychology work. Clinical psychologists assess, diagnose, and treat mental, emotional, and behavioral disorders. PayScale reports that clinical psychologists earn an average annual salary of $81,510, significantly higher than the average forensic psychologist.
Forensic Psychology Organizations
This nonprofit group of board-certified forensic psychologists offers continuing education workshops and coordinates awards for excellent forensic psychology professionals and students. The AAFP also organizes a mentorship program for students seeking to become board certified.
As the premier professional organization for psychologists specializing in all areas, APA offers numerous resources for psychology students and professionals, including scholarships, grants, conferences, and continuing education. APA provides guidelines for the forensic psychology profession.
This professional organization for people who study criminal psychology and the police includes psychologists, social workers, lawyers, and other criminal justice professionals. Membership benefits include a subscription to the group's journal, an invitation to its annual conference, and networking opportunities.
IACFP, a nonprofit organization dedicated to serving juvenile justice and correctional systems practitioners globally, offers members access to publications, online research tools, networking events, and conference discounts.
Frequently Asked Questions About Forensic Psychology
What are a forensic psychologist's duties?
Forensic psychologist job descriptions vary depending on the industry and job title. Some typical forensic psychologist duties include observing and interviewing people involved in the legal system, providing expert witness testimony, and designing intervention and treatment plans.
What specializations can forensic psychologists have?
Forensic psychology specializations include adult psychology, child and family psychology, forensic neuropsychology, and law enforcement.
Where is a forensic psychologist's workplace?
Forensic psychology workplaces vary depending on the employer, job title, and patient. Forensic psychologists work in offices, courtrooms, law offices, and universities.
How much do forensic psychologists make?
By May 2021, PayScale reported an average annual forensic psychology salary of $73,414. Earnings vary depending on the amount of professional experience, employer, and geographic location.
Feature Image: SDI productions / E+ / Getty Images