How to Become a Counselor
Reviewed by
Our Integrity Network
Psychology.org is committed to delivering content that is objective and actionable. To that end, we have built a network of industry professionals across higher education to review our content and ensure we are providing the most helpful information to our readers.
Drawing on their firsthand industry expertise, our Integrity Network members serve as an additional step in our editing process, helping us confirm our content is accurate and up to date. These contributors:
Suggest changes to inaccurate or misleading information.
Provide specific, corrective feedback.
Identify critical information that writers may have missed.
Integrity Network members typically work full time in their industry profession and review content for Psychology.org as a side project. All Integrity Network members are paid members of the Red Ventures Education Integrity Network.
Are you wondering how to become a counselor? Depending on where you live and the type of counselor you want to be, requirements differ. Read on to learn about different counseling careers and the steps to becoming a counselor.
Psychology.org is an advertising-supported site. Featured or trusted partner programs and all school search, finder, or match results are for schools that compensate us. This compensation does not influence our school rankings, resource guides, or other editorially-independent information published on this site.
Are you ready to discover your college program?
Credit: SDI Productions / E+ / Getty Images

%}
What Is Counseling?
The word "counselor" broadly describes professionals who help clients set goals and offer guidance. Their services vary depending on their specialty and work setting. Counselors may work in private practices, schools, mental health agencies, hospitals, police stations, or rehabilitation centers.
In this article, we will cover how to become a counselor, different counseling careers, and counseling versus psychology.
Featured Online Master's in Counseling Programs
Figuring out where to apply? These top, accredited schools offer a variety of online degrees. Consider one of these accredited programs, and discover their value today.
What Does a Counselor Do?
In general, counselors ask clients about their emotions and experiences, help them process changes and challenges, and provide them with coping strategies. Licensed professional counselors can diagnose and treat mental health disorders. When necessary, they connect them with other mental health specialists or support groups.
Counselors may provide services for individuals, couples, families, or groups. Some of the issues they help address include:
Life transitions
Substance use and addiction
Grief
Anger management
Low self-esteem
Depression and anxiety
Behavioral issues in children and teens
Marital problems
Skills and Competencies
People often confuse psychologists and mental health counselors because both seek to improve clients' mental well-being through therapy. Sometimes, people also confuse counselors with guidance counselors from high school, a camp counselor, or church counselor. However, a mental health counselor is a licenced clinical healthcare professional.
Both a psychologist and mental health counselor require a high degree of empathy, patience, ability to build rapport, and strong communication skills. But the educational paths, scopes of practice, and clientele of these two professions may differ.
Mental health counselors are typically required to complete a master's in mental health counseling to get licensure. Other types of counselors that do not specialize in mental health may only need an associate's or bachelor's degree depending on state regulations. Psychologists earn either a doctor of psychology (Psy.D.) or doctor of philosophy (Ph.D.) in psychology.
Psychologists specialize in diagnosing and treating people with chronic mental illnesses, such as schizophrenia, severe mood disorders, and personality disorders. Counselors can also diagnose and treat chronic and severe disorders.
Like any healthcare professional, counselors will refer clients who may need a higher level of care. For example, counselors cannot usually do intelligence testing, so they might refer to a psychologist to perform one or refer to a psychiatrist for medication.
Outside of treating clients, psychologists may also conduct or collaborate on research.
Frequently Asked Questions About Counseling
What is the difference between counseling and therapy?
Therapist is an umbrella term for any mental health professional doing talk therapy, whether virtual or in-person therapy. Counselors, psychologists, clinical social workers, or psychiatrists can all perform therapy.
There are some differences among counselors, therapists, and psychologists. For example, psychologists can perform more testing such as IQ or personality tests. Also, psychologists typically are reimbursed more by insurance companies.
What is the difference between a counselor and a counseling psychologist?
Making the distinction between mental health counselors and counseling psychologists becomes even trickier. Like mental health counselors, counseling psychologists usually work with individuals who need help with social anxiety, depression, or emotional duress rather than clients with serious or chronic mental illnesses. Both psychologists and master's level counselors can get licensed and diagnose and treat mental health disorders. They may also work in similar settings, like schools, clinics, and substance use treatment centers.
The major difference lies in educational requirements. Counseling psychologists spend more time in school. And unlike counselors, counseling psychologists more often conduct psychological assessments and administer diagnostic tests. While some counselors may return to school to earn a doctorate in counselor education, a Psy.D. or Ph.D. in psychology is needed to use the term "psychologist" legally.
What are the types of counseling?
The word "counselor" is an umbrella term for a broad range of specialties. The most common types include (but are not limited to):
Mental health counselor
Grief counselor
Substance use counselor
Rehabilitation counselor
Career counselor
College counselor
Marriage and family counselor
School counselor
Counseling Salaries
Substance Abuse, Behavioral Disorder, and Mental Health Counselors
| Lowest 10% | Median Annual Salary | Highest 10% | Projected Growth Rate (2020-2030) |
| --- | --- | --- | --- |
| Less than $30,590 | $47,660 | More than $78,700 | 23% |
Source: U.S. Bureau of Labor Statistics
How Do I Become a Counselor?
The exact steps of how to become a counselor vary by your location and desired specialization. But the general steps are as follows:
Gain a master's degree in counseling.
Complete practicum/internship hours.
Take the licensing exam and receive licensure.
The licensure process can be expensive outside of tuition costs. Some agencies provide assistance with these costs as an employer incentive. After you complete these steps, you can maintain your licensure with continued education.
Licensure for Counselors
Licensing requirements for counselors are determined at a state level. The licensed professional counselor (LPC) title is the most common. However, some states may define counselors by the term "licensed mental health counselor" (LMHC). There are no states that offer both an LPC and LMHC license, as the titles are synonymous.
Other specializations some states use include:
Licensed professional clinical counselor
Licensed clinical mental health counselor
Licensed professional counselor - mental health
Each of the above bulleted titles may require slightly different educational requirements. It all depends on the state's standards.
Generally, an LPC must have a master's or sometimes a doctoral degree in counseling. The American Counseling Association provides a map that breaks down the requirements in your state. Due to the frequency in which laws change, the number of required supervised hours may change. To be sure of your state's current requirements, contact your state licensing board for confirmation.
License reciprocity allows a counselor to become licensed in another state without having to pass that specific state's exam. This enables you to help more people in need of your expertise. But it's easier said than done.
Sometimes, to gain a reciprocal license, you need a certain number of years of practice as a licensed professional. The process can take months or even years, but it's worth looking into if you believe there is high demand for your services in another state.
Counseling Internship Opportunities
Accruing hours via a practicum or internship is an essential part of how to become a counselor. Your school may provide a list of sites open to hosting students for internships, but these positions are typically competitive. Finding an internship can prove a difficult task.
Searching internship opportunities in your area online doesn't hurt, but using your personal network may be more effective. Start by contacting the professors in your program. They may need an intern in their own practice or know someone who does.
You can also join professional associations like the American Counseling Association, the National Board for Certified Counselors, and the American Association for Marriage and Family Therapy. They often offer continuing education programs at a reduced student price, which can increase networking opportunities.
Local chapters of professional associations also commonly host job posting boards. Search for organizations specific to your area to find them.
Reviewed by: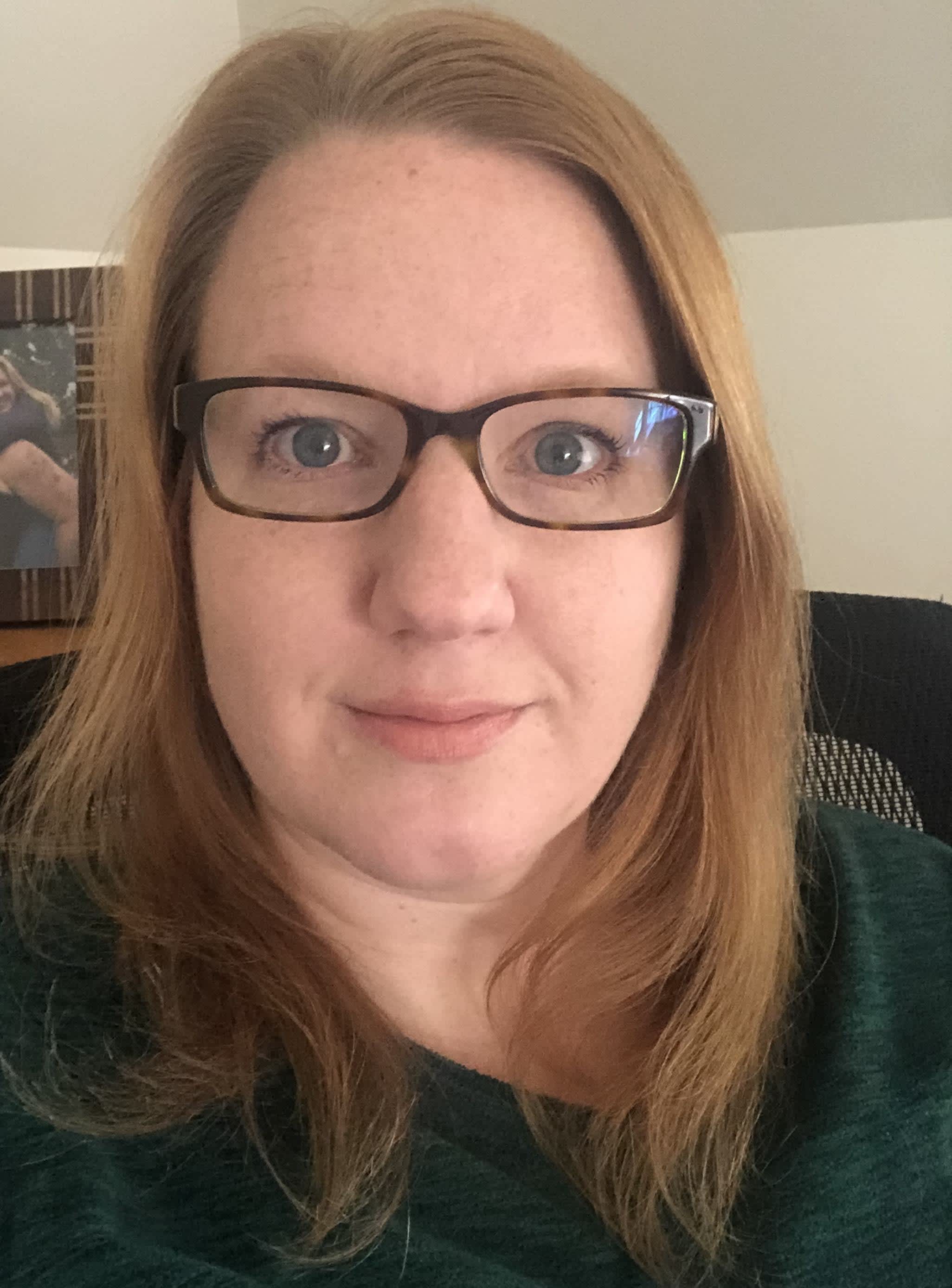 Rayelle Davis, M.Ed., LCPC, NCC
Rayelle Davis is a nationally board-certified counselor and a licensed clinical professional counselor. She earned her associate degree in psychology at Allegany College of Maryland. She went on to earn her bachelor's degree in psychology online at the University of Maryland Global Campus. Davis earned her master's degree in counseling education with a concentration in marriage, couples, and family therapy from Duquesne University. She has taught several undergraduate psychology courses. She is currently a doctoral student and teaching assistant at Duquesne University and practices psychotherapy in Maryland.
Rayelle Davis is a paid member of the Red Ventures Education freelance review network.
Featured Image: SDI Productions / E+ / Getty Images