Today, forensic psychology is a well-known occupation, in part thanks to early 2000s crime dramas like "CSI" and "Law & Order". The genre has only continued to boom in popularity, with an ever-growing list of podcasts, YouTube channels, and docu-series drawing in millions of viewers and listeners.
So, why are so many people attracted to such a serious subject? Social psychologist and professor at Illinois Wesleyan University, Amanda Vicary, says it comes down to a collective fascination with understanding "the inner workings of a killer."
If you are captivated by what drives people to commit crimes, a forensic psychology career might be for you. But what exactly does the role of a forensic psychologist entail?
What Is Forensic Psychology?
Forensic psychology is a relatively new field that can be thought of as the intersection of law and psychology. Forensic psychologists apply their expertise in psychology to individuals involved in the legal system. This can relate to civil or criminal court matters, such as lawsuits, custody disputes, homicides, or a number of other issues.
Forensic Psychology Salaries
The following data from BLS includes all kinds of psychologists, e.g. counseling psychologists, developmental psychologists, school psychologists, and clinical psychologists.
Psychologists

| Lowest 10% | Median Annual Salary | Highest 10% | Projected Growth Rate (2020-2030) |
| --- | --- | --- | --- |
| Less than $46,270 | $82,180 | More than $137,590 | 8% |
Source: Bureau of Labor Statistics

However, note that according to the APA, experienced forensic psychologists can earn up to $400,000 per year.
Online Forensic Psychology Programs
Forensic Psychology: Example Job Titles
If you search Indeed or Glassdoor for "forensic psychology jobs," you will get few results. Positions related to forensic psychology go by many names. Some examples include:
Special Agent Expert: Psychology/Counseling
Correctional Psychologist
How Do I Become a Forensic Psychologist?
The typical path toward becoming a forensic psychologist includes completion of a bachelor's degree, master's degree, and doctoral degree in psychology. Most forensic psychologists are also licensed clinical psychologists, meaning they passed the Examination for Professional Practice in Psychology (EPPP).
Education for Forensic Psychologists
Gaining a bachelor's degree in either criminal justice, criminology, or general psychology will provide a solid foundation to pursue forensic psychology. However, some schools now offer bachelor's degrees in forensic psychology specifically, which is also a good option if available.
Following completion of a bachelor's degree, most prospective forensic psychologists complete a master's degree in general psychology, forensic psychology, or psychology with a concentration in law before attending a doctoral program. (Most graduate programs require you to complete the GRE with a certain score to apply.)
You may come across doctoral programs that allow you to apply directly after your bachelor's degree without attending graduate school. While skipping a master's degree can save time and money, taking the extra step can allow you to prepare for the level of difficulty you will face during your doctoral studies, boost your GPA, and enhance your resume. This can help you qualify for admission at more competitive schools.
Licensure for Forensic Psychologists
You do not need special licensure beyond what is required for clinical psychologists to become a forensic psychologist, which requires taking the EPPP. (However, these requirements may vary from state to state, so check your jurisdiction to ensure you complete all the necessary steps.)
Board Certification for Forensic Psychologists
The American Board of Professional Psychology (ABPP) offers a specialty board certification in forensic psychology. While this is not required by most employers, it demonstrates a strong understanding of the standards of the profession and sets you apart from competition.
To pursue this certification, you need to meet the ABPP's eligibility requirements. Then, you can take the 3-hour oral examination and written exam.
Pre-Professional Experience for Forensic Psychologists
The time you spend in your internship, fellowship, or supervised experience in forensic psychology following your doctoral degree is what differentiates you from general psychologists and qualifies you for forensic psychology positions. Individuals typically spend 1-2 years in these positions. During this time, you will gain the necessary hands-on experience to find employment in forensic psychology.
During these experiences, you can expect to administer forensic psychological assessments, violence risk assessments, evaluate a defendant's competency to stand trial, attend seminars, participate in mock trials, and conduct research, among other clinical experiences with forensic populations.
Online Forensic Psychology Programs
Frequently Asked Questions About Forensic Psychologists
Where do forensic psychologists work?
They may work in prisons, research centers, hospitals, medical examiners' offices, universities, forensic labs, private research companies, police stations, or as consultants.
How long do forensic psychologists spend in school?
It takes about 10 years after high school to become a forensic psychologist: four years to complete a bachelor's degree, two years for a master's degree, and four years for a doctorate.
Do you need a doctoral degree to become a forensic psychologist?
In most states, earning a doctoral degree in psychology is the key to success. While some successful forensic psychologists do not hold a doctoral degree, it's more difficult to establish yourself without one. Some courts do not consider those without doctorates as experts.
What is the difference between criminology and forensic psychology?
While these two fields share significant overlap, forensic psychologists look more closely at individuals while criminologists look at crimes from a sociological standpoint, focusing more on why crimes take place in general and how to prevent them.
What Does a Forensic Psychologist Do?
Forensic psychologists have many responsibilities, including conducting and analyzing research, determining psychological factors that relate to a criminal's motive, helping law enforcement create criminal profiles, and evaluating an inmate's risk of reoffending. Occasionally, a forensic psychologist may also present and defend findings in court.
Because forensic psychologists can work in a variety of different settings, it's difficult to describe a typical day on the job. But some common tasks include interviewing an inmate, providing mental health treatment, evaluating the success of a treatment program, consulting with correctional officers and law enforcement, reviewing a team member's reports, responding to emails, and organizing meetings.
Throughout the work week, you may interact with various parties, including defendants, prisoners, policemen, victims of crimes, judges, lawyers, and other professionals in the criminal justice system and corrections system.
Skills and Competencies
The skills required to succeed as a forensic psychologist differ slightly from that of a clinical or counseling psychologist.
While a natural empathetic disposition leads many students to pursue careers in psychology, you must learn to balance compassion with a sense of objectivity. This is important because your psychological assessments will be used for legal purposes such as to prosecute offenders and determine custody agreements. These decisions lead to very real ramifications on people's lives.
Objectivity will also prove important in your interactions with members of law enforcement and the criminal justice system. You will likely build friendly relationships with detectives and lawyers, which can compromise your ethical standards and ability to remain unbiased.
It also helps to develop a "thick skin" at work, more so than with other branches of psychology. As a forensic psychologist, you may often interface with people who have committed violent crimes. Interacting with certain individuals and maintaining a professional disposition can be challenging. You must also be able to defend your psychological evaluations from scrutiny in court, which can be intimidating.
Additionally, strong analytical skills and attention to detail will also help you with daily tasks like conducting clinical assessments, interviews, and report writing.
Forensic Psychology Resources and Professional Organizations
Reviewed by: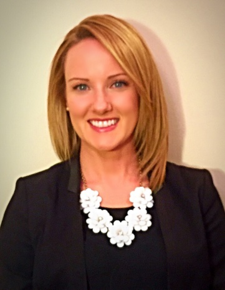 Megan Pietrucha, Psy.D.
Megan Pietrucha, Psy.D., is a licensed clinical psychologist who currently practices in the Chicago area. She holds a bachelor's in psychology from Illinois Wesleyan University and a master's and doctorate in clinical psychology from the Illinois School of Professional Psychology at Argosy University. Her clinical interests include the treatment of eating and body image concerns, college student and student-athlete mental health, mood disorders, health and wellness, mindfulness, sport and performance psychology, and consultation.
In addition to her clinical work, Dr. Pietrucha has served as the training director for an APA-accredited internship program and has taught undergraduate and graduate courses in psychology. She has also worked with high school and college athletes and teams, as well as recreational fitness programs, to provide mental skills training for athletic performance and fitness adherence.
Megan Pietrucha is a paid member of the Red Ventures Education freelance review network.
Page last reviewed December 1, 2021