The Differences Between Psychology and Psychiatry
What is the difference between psychology and psychiatry? Both professions share some educational requirements and practices, but are distinct from one another. Learn the similarities and differences between psychology vs psychiatry.
Psychology.org is an advertising-supported site. Featured or trusted partner programs and all school search, finder, or match results are for schools that compensate us. This compensation does not influence our school rankings, resource guides, or other editorially-independent information published on this site.
Are you ready to discover your college program?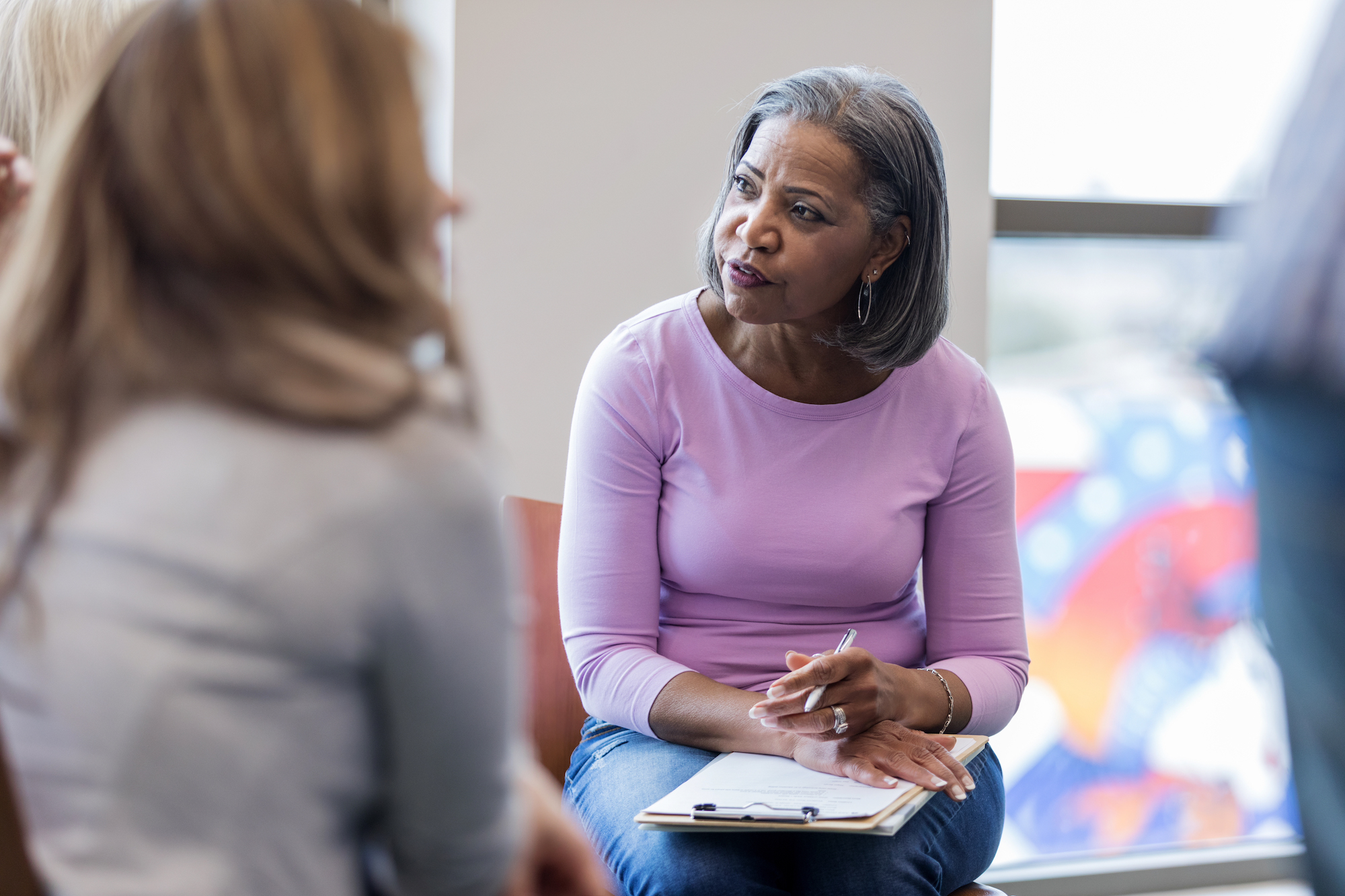 Credit: SDI Productions / E+ / Getty Images
People often use the terms "psychiatrist" and "psychologist" interchangeably — an easy mistake to make if you are not familiar with the field. Both professionals treat patients struggling with mental health on a one-on-one basis. However, there is quite a bit of difference between the two professions when it comes to their education, training, and scope of practice.
So, what is the difference between psychology and psychiatry? Read on to explore the similarities and differences between the two disciplines and determine which career path is right for you.
What is Psychology?
The study of the mind, emotions, and behavior, psychology was considered a branch of philosophy before becoming an independent discipline in the mid-1800s. Psychology students examine the cognitive and social factors that influence people's actions and reactions. Psychologists employ a variety of therapeutic techniques to help patients heal from trauma and improve their mental health.
Featured Online Psychology Programs
What is Psychiatry?
Psychiatry is a branch of medicine focused on diagnosing and treating mental health disorders. The term literally means the "medical treatment of the soul." Like psychologists, psychiatrists use psychotherapy to help clients. However, they also understand how biology factors into a person's mental health and how to treat mental illness with medication.
Similarities and Differences
While the disciplines of psychology and psychiatry share a lot in common, there are some key differences in the education and practices associated with each path.
Training and Education
Psychologists must earn a bachelor's degree, a master's degree, and a doctoral degree in psychology. In many states, candidates also complete a postdoctoral fellowship to accrue additional supervised experience before obtaining licensure and treating clients. The educational process to become a licensed psychologist takes about 8-10 years.
To become a psychiatrist, candidates complete a bachelor's degree before attending medical school. Prospective psychiatrists study pharmacology, anatomy, biology, neurology, and disease, acquiring the knowledge necessary to prescribe medication. Graduates complete a residency, which typically lasts about 4 years, before seeking licensure. The process lasts about 12 years in total.
Differences in Practice
Both psychologists and psychiatrists can provide psychotherapy. However, most psychiatrists treat patients primarily by prescribing medication, while psychologists mainly rely on providing talk and/or behavioral therapy. Some states now grant psychologists prescription privileges once they complete the required education and training.
Frequently Asked Questions
The word "therapist" is a generic term that can refer to a licensed counselor or clinical psychologist authorized to treat mental illnesses without the use of drugs. While psychiatrists can provide psychotherapy, they usually do not refer to themselves as therapists.
Is psychiatry a type of psychology?
Psychiatrists and psychologists are both trained to identify mental issues and disorders. Psychiatry is technically a branch of medicine, while psychology is its own separate discipline.
Can psychologists diagnose mental illness?
Yes, psychologists are trained to diagnose mental illnesses.
Can psychologists prescribe medication?
Generally, no. There are five states where clinical psychologists can prescribe medication: Louisiana, New Mexico, Illinois, Iowa, and Idaho.
Do psychologists and psychiatrists make similar salaries?
Psychiatrists make more on average than psychologists in the United States. As of 2020, psychiatrists earned an average of $217,100 while clinical psychologists earned a median of $82,180.
Who spends more time in school: psychiatrists or psychologists?
Psychiatrists spend about 12 years in higher education, while psychologists spend about 8-10 studying.
Are psychologists doctors?
Clinical psychologists are doctors in the sense that they attend graduate school and obtain a doctoral degree. However, they are not medical doctors like psychiatrists.
Choosing Between Psychology and Psychiatry
Choosing between these two career paths comes down to your personal priorities, as both professions come with pros and cons. Differing factors include educational requirements, average salary, and scope of practice.
As a Career
Psychiatrists typically pay more for their education than psychologists because they spend longer in school. However, the return on investment quickly pays off, as the average psychiatrist out-earns the typical clinical psychologist. While this initially attracts many students to psychiatry, there are other factors to consider when choosing between the two professions.
Are you more interested in environmental and social effects on mental health, or biological factors? Psychology students dive deep into the external causes of mental disorders and the therapeutic approaches to treating them. Psychiatrists spend a significant amount of time exploring the biological and neurological elements of mental health, which requires a strong aptitude for math and science.
Some prefer clinical psychology because it allows practitioners to spend more time getting to know their clients and fostering deeper relationships with them. While some psychiatrists do choose to provide therapy, most focus on helping patients with medication.
As a Client
It can be tricky to determine the type of mental health professional that is best for you. If you think you have a serious mental health condition, such as bipolar disorder or schizophrenia, consider seeing a psychiatrist. While individuals with these conditions can benefit from psychotherapy, medication is also a helpful treatment for many people.
As a general rule, seeing a licensed counselor or clinical psychologist is a good place to start. Talk therapy can help you process trauma and give you tools to deal with stress, depression, and anxiety without medication. If your therapist determines that therapy alone is not improving your symptoms, then you may consider seeing a psychiatrist.
Unfortunately, it can be difficult to find a psychiatrist who is willing to take on new patients, because they are in such high demand. As an alternative, you may choose to see a therapist in conjunction with a general practitioner who can prescribe you the medication you need. This way, you can benefit from receiving psychotherapy in addition to medicine.
Other Psychology Resources
Reviewed by: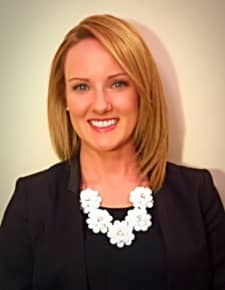 Megan Pietrucha, Psy.D.
Megan Pietrucha, Psy.D., is a licensed clinical psychologist who currently practices in the Chicago area. She holds a bachelor's in psychology from Illinois Wesleyan University and a doctorate in clinical psychology from the Illinois School of Professional Psychology at Argosy University. Her clinical interests include the treatment of eating and body image concerns, college student and student-athlete mental health, and mood disorders. Pietrucha has also taught undergraduate and graduate courses in psychology.
Megan Pietrucha is a paid member of the Red Ventures Education freelance review network.
Page last reviewed November 23, 2021