Written by Sara Walters
What is Counseling Psychology?
Counseling psychology focuses on teaching patients of all ages how to cope with emotional, physical, and mental health issues.
Counseling psychologists often focus on patients' daily life stressors, helping them find a balanced approach to overcoming stress. Some counseling psychologists intervene and assist people in times of crisis or extreme stress, providing assessment, diagnosis, and treatment of more severe psychological symptoms.
Continue reading to explore the counseling psychology field, including possible career paths.
What Does a Counseling Psychologist Do?
Counseling psychologists facilitate healthy personal and interpersonal relationships in their patients' lives. Professionals work with individuals, organizations, groups, and families to reach the root of mental distress and help them find ways to live with or conquer these issues.
Depending on their specialization and licensure, counseling psychologists can work in hospitals, nursing homes, rehabilitation centers, businesses, and schools. Some open their own private practices. Counselors tailor their approach to psychotherapy based on their settings and patients. While some psychologists focus on cognitive therapy, others take a more active approach and work to alter their patients' behavior.
Many psychologists collaborate with nurses, social workers, and other mental health professionals to find the best treatment plans for patients, at times combining aspects of multiple therapies.
No matter where or how they work, counseling psychologists need the following basic competencies.
Skills and Competencies
Clear Communication
Listening Skills
Complex Problem-Solving
Analysis
Trustworthiness
Patience
Empathy
Establishment of Boundaries
The work of counseling psychologists varies, but the goal is always to improve the quality of patients' lives and mental well-being. See below for some common specializations within counseling psychology.
Areas of Expertise in the Counseling Psychology Field
1. Substance Abuse/Addiction
Psychologists treat patients of all ages for substance abuse, alcohol abuse or addictive behavior disorders.
Typical Patient Issues
Drugs
Alcohol
Eating disorders
Gambling
Compulsive/addictive behavior
Therapeutic behavior modifications such as cognitive-behavioral therapy are employed to improve disruptive patterns of substance, alcohol and systematic abuse.
Common Job Titles
Drug Counselor
Counseling Psychologist – Abuse and Addiction
Addiction Counselor
Addiction Specialist
Addiction Therapist
2. Education
Psychologists specializing in education counsel elementary, high school or college students. Most of the work involves helping students navigate changes within themselves and their surroundings, as well as providing academic and career advice to those who are struggling.
Common Education-related Issues
Academic potential
Learning disabilities
Motor skills
Cognitive function
Social skills
Identity formation
Aptitude testing
Professionals are concerned with the overall development of student mental health, including elements of psychological, social, physiological and spiritual life. Counseling psychologists typically work with students for the duration of their academic careers.
Common Job Titles
Education Therapist
School Psychologist
School Psychology Specialist
Student Psychology Specialist
3. Rehabilitation
Counseling rehabilitation psychologists treat patients struggling with congenital, hereditary or acquired disabilities or special needs. Generally, patients who seek out a rehabilitation specialist need help reaching personal goals and achieving independence.
Common Issues
Disease
Chronic illness
Accidents
Birth defects
Depression
Social anxiety
Rehabilitation specialists treat patients using psychotherapy for personal and professional development. Psychologists in this area often counsel patients who are adjusting to entering or reentering the workforce during rehabilitation.
Common Job Titles
Counseling Psychologist - Rehabilitation
Rehabilitation Counselor
Rehabilitation Psychology Therapist
4. Mental Health
Mental health counselors treat individuals, families and couples for a variety of psychological issues.
Examples of Reasons for Seeking Counseling
Anxiety
Grief
Depression
Self-esteem issues
Stress
Due to the broad nature of this specialty, counseling psychologists are best suited to serve the needs of those suffering mild symptoms and may collaborate with other mental health professionals to treat patients with exclusive or extremely severe conditions.
Common Job Titles
Mental Health Counselor
Mental Health Specialist
Mental Health Therapist
Mental Health Professional
Counseling Psychology By the Numbers
The Bureau of Labor Statistics (BLS) projects psychology jobs to grow 14% between 2018 and 2028, which is much faster than the average rate for other professions. Counseling psychologists often work in schools, private offices of health practitioners, family services centers, and outpatient care centers. Of the many industries that employ counseling and clinical psychologists, home healthcare services, colleges, and outpatient care centers serve as some of the top-paying workplaces.
Counseling psychologists earn a mean annual wage of $87,450. However, several factors influence earnings, including geographic location, employer, experience, and education. The top-paying states for counseling psychologists include Oregon ($112,010), California ($111,750), Washington, D.C. ($106,900), and New York ($96,170). California, New York, and Texas hold the highest employment level for this profession.
How Do I Become a Counseling Psychologist?
Though students can earn a bachelor's in counseling psychology, they need a master's degree to become a licensed counselor. Requirements for licensure vary by state, but they generally include holding a graduate degree, continued education, and proof of several thousand hours working under a licensed counselor.
Some careers, such as those in academic or research settings in higher education or private practices, require counseling psychologists to hold a doctorate.
Read on to review the steps to becoming a counseling psychologist. Choose the option which best characterizes your level of education in the field.
I'm an Undergraduate or Have Completed my Undergraduate
Declare as a psychology major.

The following may be included in your undergraduate coursework:

Intro to Psychology
Behavioral Psychology
Cognitive Psychology
Biological Psychology
Social Psychology
Statistical Methods
Psychology Seminar

Consider a specialty.

Target your interest. Consider a focus in counseling or a similar subject.
Find professors or academic professionals active in this area and connect with them.

Take the GRE.

Determine minimum scores required at the schools you're considering for your graduate program.
Take multiple practice tests.
Enroll in a paid GRE prep course if you need to improve your practice scores.
Book your test date with enough time for a second try if you need to retake the exam.

Get reference letters.

Stay friendly with professors and academic advisors. Try to be memorable to these people; they are more likely to accommodate you when you request a reference if you make an impression.
If you haven't maintained these relationships, don't hesitate to reach out to them again. They may want to get reacquainted with you before writing a reference letter.

Choose a graduate school.

Our school database highlights the best graduate counseling psychology programs for you. A good school has an effective alumni network and career counseling services, in addition to a top academic program.
I'm Pursuing a Graduate Degree
Come up with a thesis.

Your thesis provides a foundation for the beginning of your career. It's never too early to start developing it; if you still have not chosen a topic, select one quickly.
Talk to professors about how to shape and polish your idea.

Find an internship.

Strive to complete an internship while you are still in school. Internships are great networking opportunities and improve your resume.

Network with professors and professionals in the field.

The most important part of searching for jobs is networking.
Ask your school's career services department for help perfecting your interview skills. These skills will help you throughout your entire career.
I Have a Master's or Ph.D.
Refine your resume and keep it current.

Keep your resume relevant, interesting and professional.
Ask friends to proofread your resume and give editorial suggestions.
Update your resume frequently to include your latest experiences.

Start sending out job applications.

Expect a long wait between applying to a job and getting hired. Devise a plan for how to stay consistent applying to jobs regularly and don't get discouraged.
Customize your cover letter to each position you apply for; highlight your qualities that make you suitable for the job.
Search for potential employers on LinkedIn and reach out to them. Establishing rapport with employers can increase your chance of scoring an interview.

Prepare for interviews.

Hold mock interviews with friends to prepare.
Research the company before the interview. You should be able to describe their mission and what they do if asked.
Dress professionally, bring your resume and cover letter and be respectful in how you speak and act around potential employers.

You're now a counseling psychologist.

You made it! Hopefully, by following the steps above, you've found your first job in the field.
Don't stop developing your skills and knowledge after obtaining your first job. Keep abreast of the latest developments in the field and look for opportunities continue your education.
Interview with a Counseling Psychologist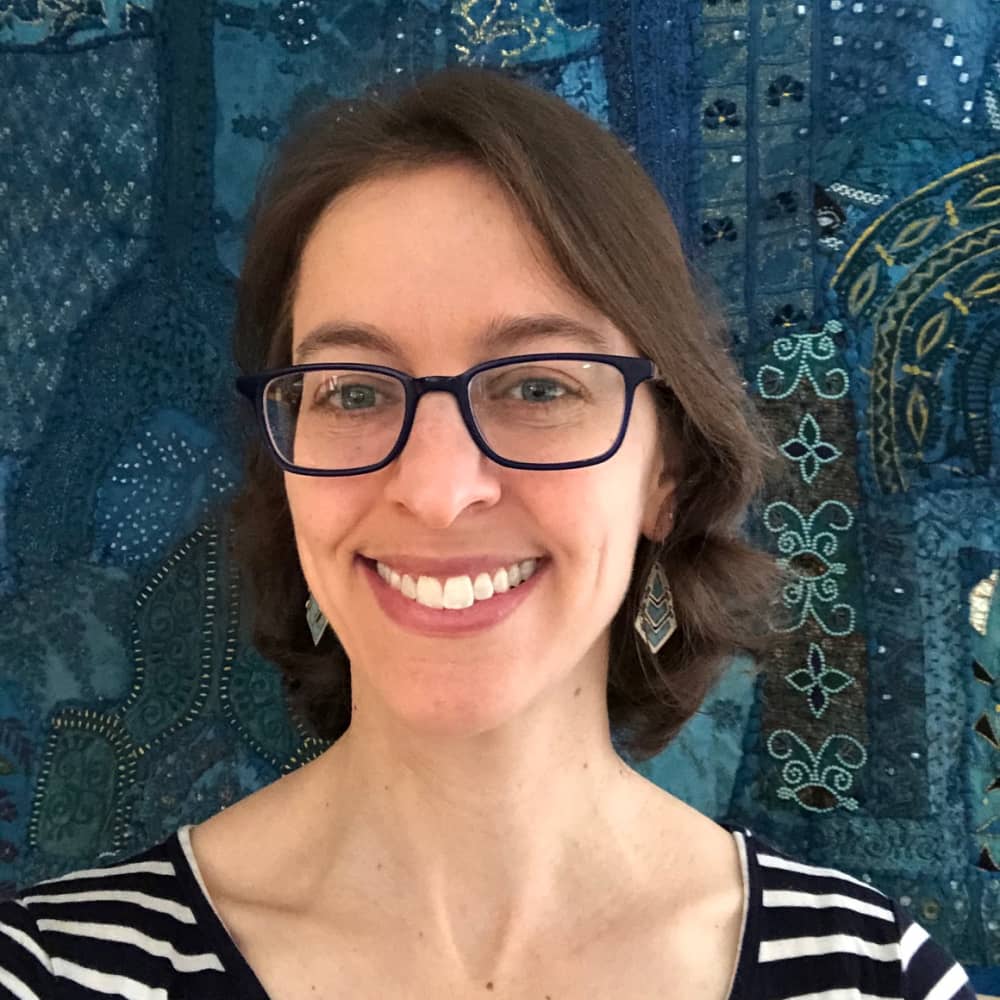 Dr. Rachel Singer is a licensed psychologist who specializes in trauma, anxiety, and multiculturally competent interventions for immigrants, refugees, and asylees. Dr. Singer practices at the Center for Anxiety and Behavioral Change and also conducts asylum evaluations for individuals seeking asylum in the United States. She completed her Ph.D. in counseling psychology from Boston College and serves as the director of postdoctoral training at her clinical site.
Dr. Singer completed a two-year postdoctoral fellowship at the Kennedy Krieger Institute at Johns Hopkins School of Medicine. Previously, Dr. Singer taught at The Chicago School of Professional Psychology in the Clinical Psy.D. department. Dr. Singer regularly presents at national conferences. She has also been published in academic peer-reviewed journals and has published several book chapters on clinical recommendations for working with immigrants. Dr. Singer received the Citizen Psychologist award from the American Psychological Association (APA) for her outreach and advocacy with immigrant populations.
Why did you decide to pursue a career as a counseling psychologist? Did this always interest you?
My father was a primary care doctor and took me on some of his home visits. I saw how he built relationships with people he had known for generations and how they continued to trust him even when they developed mental health diagnoses that created mistrust with other medical professionals. One woman developed schizophrenia as an adult, but because my dad had known her since childhood, she let him continue visiting her. He would provide monthly B12 shots, but mostly, he provided mental health support and connected her to other resources.
I loved not just the medical side, but the interpersonal connections he built.
Multiple mentors in undergrad and grad school taught me to love psychology as a means for intervention, but also as a way of understanding the world. My social psychology was led by an incredibly dynamic instructor: Jennifer Ma. I remember completing many engaging assignments. We practiced breaking social norms and talking about our experiences. She engaged me in a summer research project about stereotype threat and gave me freedom to design a new experiment in understanding the role that stereotype threat plays on preschool children's perceptions of their math and athletic abilities.
I always knew I wanted to work with people in a helping capacity, but I did not have a clear sense of where I wanted to end up until I started grad school.
What did your counseling journey look like?
As an undergrad at Vassar College, I double majored in elementary education and psychology. In one of my classroom settings, I observed a teacher using punitive and shaming teaching methods with kindergarteners. These students regularly saw neighborhood violence, which undermined their ability to focus in school. The classroom rules for these young children involved not bringing weapons to school. There was no positive or strengths-based focus.
I realized that as much as I loved teaching, I wanted to focus on bolstering individuals' resilience. A family friend and faculty member at Boston College convinced me that the social justice orientation of counseling psychology incorporated both micro level (individual) and macro level (community, systems) interventions.
I pursued a master's degree in counseling psychology from Boston College. As I neared graduation, I realized that I was not yet finished with school. I wanted to fold in my love of teaching with my passion for clinical interventions. I was accepted into the Ph.D. counseling psychology program. I still love learning, and I eagerly look forward to conferences and training events.
Is counseling psychology a versatile degree? Or is there one clear career path?
I love the degree's versatility. As someone who values variety in my professional life, I have completed an intensive postdoctoral fellowship in outpatient clinical work at Kennedy Krieger, Johns Hopkins. I also worked as a faculty member in a clinical Psy.D. program at The Chicago School of Professional Psychology. I have worked at my current outpatient practice, the Center for Anxiety and Behavioral Change, for the past six years. I recently started a postdoctoral fellowship at my clinical site, and I love the various roles that this position covers.
In addition to teaching, research, and clinical work, I enjoy disseminating information to increase mental health awareness and decrease stigma for help-seeking. I try to regularly present at conferences so that I can learn from my colleagues. I also like presenting in community settings for parents, teachers, and students.
I have developed a specific focus on working with immigrants, refugees, and asylum-seekers. I have written book chapters on ethical issues in working with this population, engaged in community outreach about help-seeking, and conducted research about multiculturally competent interventions with this population. I engage in asylum evaluations, which I find rewarding.
What are some of the most challenging aspects of working as a counseling psychologist?
Working with others who are experiencing stressful or traumatic life events can take a toll. I know how to advocate for self-care among my colleagues, and I love providing training on self-care and burnout. I do not always recognize my own signs of burnout, so I have had to work to listen to feedback from my own support networks. I have gotten better at implementing preventative measures, such as regular exercise, building in time for family, and identifying hobbies.
The most rewarding?
In my private practice, my main specialization is anxiety. I love treating clients with this diagnosis because there are excellent evidence-based interventions that provide visible results. To help clients identify tools and strategies to face their fears and lead meaningful lives despite their diagnoses is powerful.
Tell us about your work as a professor. Is it common for professionals in the field to also teach?
I have been a teacher for a long time, starting as an undergraduate. My students have ranged from elementary school students to undergrad, master's, doctoral, and postdoctoral students. With all of these ages, I try to keep in mind a balance of instruction and engagement. Students learn best when they are actively engaged in their learning. I also teach whenever I engage in community outreach.
What does continued education look like in the field?
I enjoy conferences where I can combine continuing education with networking to meet other clinicians with similar interest areas. I typically focus on training that expands my areas of specialization and adds to areas where I tend to see many clients. When I identify gaps in my professional training, I try to find CE opportunities that can expand my skill set in these areas.
Any additional thoughts for us?
Create a network of mentors rather than expect one mentor to meet all your needs. Each colleague and mentor that I meet may have different strengths and areas of expertise. It pays off to maintain friendly or at least professional relationships with your classmates, fellow trainees, and colleagues. Sometimes referrals, professional collaborations, or opportunities for growth can come from unexpected sources.
I also enjoy my monthly "shrinks and drinks" group. We discuss our professional experiences but also go out to eat.
Licensure for Counseling Psychologists
To work as a licensed counseling psychologist, you must meet certain requirements. Requirements vary by state, but generally include:
A graduate degree in psychology from an accredited institution. Students should seek regionally accredited schools and APA-accredited psychology programs. Most states require a doctorate to earn clinical licensure as a psychologist, but some states may allow those with a master's to work as a counselor.
An internship or practicum of supervised clinical experience. The American Board of Professional Psychology (ABPP) requires a one-year, full-time or two-year, part-time internship.
Passing the required exam. Administered by the ABPP, this exam features both written and oral components.
Individual states may require different or additional steps toward a counseling psychology license. Check with your state psychology board for specific education and internship requirements.
Psychology Internship Opportunities
Completing an internship serves as an integral step to earning a counseling psychology license. The internship, or practicum, provides doctoral students with clinical experience prior to earning a license and practicing independently. Generally, these internships must include a calendar year of full-time experience, amounting to a minimum of 3,000 clock hours.
Internships serve as the final year of study for doctoral students. As learners approach this time, they must find and match with an accredited, approved internship site. Although psychology interns earn a salary, the pay tends to be low, as they are unlicensed and cannot bill for services.
Finding the right internship site can present some challenges for doctoral students, but a variety of resources exist to help the process. The APA provides a comprehensive list of accredited internship programs, and individual doctoral programs may help students match with an internship that meets their needs.
Internships may occur in all kinds of clinical settings, including colleges and universities, community health centers, and various government agencies, including the military. Interns work with supervising licensed psychologists, interacting directly with patients and providing care.
This page offers more details, resources, and internship organizations.
Find a Counseling Psychology Degree Program Near Me
If you are researching counseling psychology programs or you want to explore counseling psychologist education requirements, use this database to browse accredited programs. You can filter the programs by location, campus type, and degree level to find the best program for your needs.
School
Degree Levels
State