How to Find Psychology Postdoctoral Fellowships
Reviewed by
Our Integrity Network
Psychology.org is committed to delivering content that is objective and actionable. To that end, we have built a network of industry professionals across higher education to review our content and ensure we are providing the most helpful information to our readers.
Drawing on their firsthand industry expertise, our Integrity Network members serve as an additional step in our editing process, helping us confirm our content is accurate and up to date. These contributors:
Suggest changes to inaccurate or misleading information.
Provide specific, corrective feedback.
Identify critical information that writers may have missed.
Integrity Network members typically work full time in their industry profession and review content for Psychology.org as a side project. All Integrity Network members are paid members of the Red Ventures Education Integrity Network.
Thinking about doing a psychology postdoc? Depending on your career plans, this could be a crucial step. Find out the two main types of psychology postdocs and how to apply.
Psychology.org is an advertising-supported site. Featured or trusted partner programs and all school search, finder, or match results are for schools that compensate us. This compensation does not influence our school rankings, resource guides, or other editorially-independent information published on this site.
Are you ready to discover your college program?
Credit: NickyLloyd / E+ / Getty Images

%}

As you approach graduation from your psychology doctoral degree, whether it's a doctor of philosophy in psychology (Ph.D.) or doctor of psychology, you're probably ready to put theory into practice and start making some real money. But before you enter the real world, you should consider an extra step: a postdoctoral fellowship. (For some career paths, it may even be a requirement. It is also a requirement for licensure in most states.)

Psychology postdocs typically last 1-2 years. During this time, you can narrow your interests, make valuable contacts, and distinguish yourself from your peers.
Two Main Types of Postdocs
Determining whether or not you want to pursue a psychology postdoctoral fellowship after completing a doctoral psychology program — or what kind — depends on what you plan to do after graduation. Perhaps you still don't know if you want to work in academia or a clinical setting. Many doctoral students struggle with this decision.
According to psychologist and career coach Jay Phoenix Singh, Ph.D., a good question to ask is "how close do you need to be to change in order to feel fulfilled in life?" In other words, which will you enjoy more: direct contact with clients or impacting people from a distance with your work?
Becoming a practicing clinical psychologist allows you to apply your expertise in a one-on-one setting and see your clients grow. Pursuing research and/or academia enables you to study what interests you and provide insights that can help practicing psychologists.
Practice Postdocs
Whether or not to complete a postdoc in clinical psychology depends on two main factors: if you want to specialize and what state(s) you want to practice in.
The 14 areas that you can become board certified by the American Board of Professional Psychology require a formal postdoc. During this time, you must have a certain number of clinical hours that will go toward getting your license.
Most states also require clinical psychologists to complete a postdoctoral fellowship to apply for licensure. You can use the Association of State and Provincial Psychology Boards' interactive map to see the requirements in your state or Canadian province.
If you plan to treat clients outside of your state of residency via telehealth, consider other states' requirements. If a state that you wish to practice in requires more hours of direct client contact, look for a fellowship that can guarantee you those extra hours. Note that state laws regulating practice are constantly changing due to COVID, so research this option thoroughly.
Research Postdocs
In academia, postdoctoral training isn't necessarily required, but the majority of candidates complete a fellowship to make themselves more competitive. As a future researcher or professor, you can use this time to develop technical skills, learn grant writing, and publish research.
In the past, one or two quality publications could land you a tenure-track position at a university. But high competition for faculty openings has caused universities to up their standards.
Today, assistant professors of psychology that aspire to work at top R1 institutions wait about five years after completing their Ph.D. to apply for tenure-track positions. Upon hiring, each candidate typically has about 16 publications under their belt. The majority have also completed postdocs, with few exceptions.
How Much Do Postdocs Get Paid?
Psychology postdoc fellows in the U.S. make an average of $51,310 a year, according to Payscale as of October 2021. But it can vary greatly.
The amount of money you can expect to make depends on a few factors.
Usually private universities end up paying fellows more than public universities, with the exception of R1 public universities, which derive much of their funding externally.
Universities also take cost of living into account. A fellowship in New York City will likely pay more than a school in a rural area.
Your pay might also depend on the type of work you take on during your fellowship. Some programs require fellows to teach, research, do clinical work, or a combination of all three. Some programs are purely research based.
Online Doctorate Psychology Programs
When to Apply
You should start thinking about psychology postdoc opportunities during your internship and 8-12 months before finishing your degree. But experts say not to lose focus on your studies and dissertation in the meantime. The work that you do before graduation will affect the kind of postdoc experience you qualify for. So, don't let your studies fall to the wayside.
The Association of Psychology Postdoctoral and Internship Centers (APPIC) also organizes and coordinates postdoc opportunities. More students are choosing to go through the APPIC match process for postdoc opportunities. Postdoc openings can also be found through general job searches, professional organization listservs, or job boards (such as local divisions of the American Psychological Association or state professional organizations). Networking can also provide postdoc opportunities.
Deadlines usually occur between September and November, but some can fall as early as August. Make sure to create a document tracking important dates.
Reviewed by: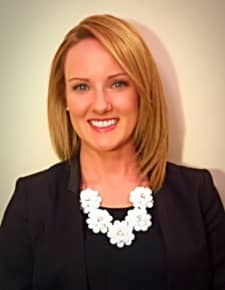 Megan Pietrucha, Psy.D.
Megan Pietrucha, Psy.D., is a licensed clinical psychologist who currently practices in the Chicago area. She holds a bachelor's in psychology from Illinois Wesleyan University and a doctorate in clinical psychology from the Illinois School of Professional Psychology at Argosy University. In addition to her clinical work, Pietrucha has served as the training director for an APA-accredited internship program and has taught undergraduate and graduate courses in psychology. Her clinical interests include the treatment of eating and body image concerns, college student and student-athlete mental health, mood disorders, and health and wellness.
Megan Pietrucha is a paid member of the Red Ventures Education freelance review network.
Featured Image: NickyLloyd / E+ / Getty Images