Psychology.org is an advertising-supported site. Featured or trusted partner programs and all school search, finder, or match results are for schools that compensate us. This compensation does not influence our school rankings, resource guides, or other editorially-independent information published on this site.
Are you ready to discover your college program?
Credit: PixelsEffect / E+ / Getty Images

%}

Substance abuse and addiction counselors can save lives and impact the drug epidemic that has only worsened since the COVID-19 pandemic began. A reported 99,543 people died of drug overdoses in the 12-month period ending in September 2021, according to the Centers for Disease Control and Prevention, compared to 67,727 deaths reported at the end of March 2019.

Demand will only increase for qualified and passionate workers in substance abuse and addiction counseling in the next 10 years. This guide explains how to become an addiction counselor, what they do, the degree and certifications needed, and potential salaries.
Featured Online Programs
What Is Substance Abuse and Addiction Counseling
People who have a chemical dependency on drugs or alcohol can turn to substance abuse and addiction counselors for mental health and social services, such as therapy, housing, and employment. These professionals apply their knowledge of addiction and treatment to their counseling practice.
Substance abuse and addiction counselors not only help individuals, but they also make valuable contributions to society by potentially decreasing overdoses. Inpatient and outpatient substance abuse and addiction counseling services help individuals change maladaptive behaviors, build support networks, and recognize unhealthy patterns of behavior.
The profession combines psychology and counseling theories and practices to provide psychotherapy and behavioral counseling — although substance abuse and addiction counselors cannot give medication.
Substance Abuse and Addiction Counseling Salaries
Many industries employ substance abuse and addiction counselors. The salaries for these health professionals vary by location.
The highest concentration of substance abuse and addiction counselors work at outpatient care centers, individual and family services, and substance abuse facilities with respective median annual salaries of $40,560-$47,580, according to the U.S. Bureau of Labor Statistics (BLS). Government organizations pay the most with a median annual salary of $54,070.
Experience, education, and credentials factor into differences seen in substance abuse and mental health counseling salaries. The highest 10% of professionals in substance abuse and addiction counseling made a median annual salary of $78,700, as listed in the table below.
Substance Abuse, Behavioral Disorder, and Mental Health Counselors

| Lowest 10% | Median Annual Salary | Highest 10% | Projected Growth Rate (2020-2030) |
| --- | --- | --- | --- |
| $30,590 | $47,660 | $78,700 | 23% |
Source: BLS
How Do I Become a Substance Abuse and Addiction Counselor
The requirements to become a licensed substance abuse counselor vary by state.While most become counselors by earning a bachelor's and master's degree, it's possible to become a substance abuse and addiction counselor with less education.
Specializing in Substance Abuse and Addiction Counseling
Some certified alcohol drug counselor (CADC) certifications – which are the most common certifications employers look for to fill this role – only require the equivalent of an associate degree or a high school diploma.
For example, in Oregon and California, you only need an associate degree to earn the lowest tier, the CADC-I certification. However, to earn the CADC-II or -III certifications, you usually need a bachelor's or master's degree, depending on the state.
Some states use other acronyms to describe similar certifications. For example, in Florida, substance abuse and addiction counselors earn the certified addiction counselor certification. In New York, it's the credentialed alcoholism and substance abuse counselor.
Those who plan to pursue the higher tiered CADC certifications often major in substance abuse counseling during their undergraduate studies. Other applicable disciplines include psychology, behavioral sciences, and social work.
At the master's level, students complete a counseling degree specific to substance misuse and addiction. Common program titles include addiction counseling, substance abuse counseling, or addiction studies.
Frequently Asked Questions
Do schools offer online programs with a counseling specialty?
Yes. Schools offer fully online undergraduate and graduate degrees with a counseling speciality. Programs incorporate counseling, social work, and psychology into coursework.
The curriculum focuses on diagnostics processes, clinical assessments, and how to facilitate groups. Students take online courses, but they must complete clinical experiences in person.
Is there a demand for substance abuse and addiction counselors?
Employment for substance abuse and addiction counselors should grow faster than other occupations at a rate of 23% from 2020-2030, according to the BLS. During that time, employers could add 41,000 jobs each year.
What states pay substance abuse and addiction counselors the most?
Substance abuse, behavioral disorder, and mental health counselors earn the most in Nevada, Utah, Alaska, New Jersey, and Oregon. Counselors in those five top-paying states earn an annual mean wage of $68,560-$59,800.
What Does a Substance Abuse and Addiction Counselor Do?
Substance abuse and addiction counselors work intimately with clients and families from the initial assessment. It takes a whole team of social workers, counselors, and doctors to develop recovery plans. When needed, counselors must contact other therapists about cases and make referrals, while keeping in compliance with privacy regulations in the Health Insurance Portability and Accountability Act.
These professionals work at in-patient and outpatient treatment centers, hospitals, and government agencies. They also work in schools, prisons, and juvenile detention facilities. Substance abuse and addiction counselors provide holistic treatment, coordinating medical, social, and mental health services.
The major role of this position includes providing crisis intervention and conducting individual, family, and group counseling. Providing substance misuse counseling requires a fair amount of paperwork, including taking clinical notes, tracking cases, and completing discharge notes.
Skills and Competencies
It takes patience, compassion, and resiliency to work in substance abuse and addiction counseling — an often emotionally charged environment. The job requires reliable, dependable workers who can stick to professional boundaries. They must maintain self-control and an even temperament in volatile situations.
Substance abuse and addiction counselors understand the 12-step recovery philosophy, harm-reduction strategies, and cognitive behavioral therapy techniques. They also need to be comfortable functioning as a team, attending meetings, and coordinating with other care providers when needed.
Reviewed by: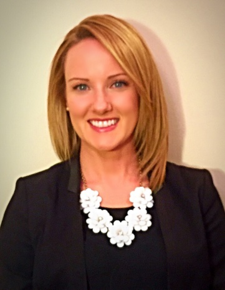 Megan Pietrucha, Psy.D.
Megan Pietrucha, Psy.D., is a licensed clinical and sports psychologist in private practice in Illinois. She holds a PsyPact credential, enabling her to practice teletherapy with clients in over 20 states.
Pietrucha completed her bachelor's in psychology from Illinois Wesleyan University and her master's and doctoral degrees in clinical psychology from the Illinois School of Professional Psychology at Argosy University. Her specializations include the treatment of eating and body image concerns, college student and student-athlete mental health, and mood disorders.
Featured Image: PixelsEffect / E+ / Getty Images