Psychology.org is an advertising-supported site. Featured or trusted partner programs and all school search, finder, or match results are for schools that compensate us. This compensation does not influence our school rankings, resource guides, or other editorially-independent information published on this site.
Are you ready to discover your college program?
Credit: Luis Alvarez / DigitalVision / Getty Images
Different forms of therapy can offer support to work through mental health needs. Virtual therapy continues to gain popularity after a massive increase during the COVID-19 pandemic.
The convenience of connecting to therapy from home provides access for many with limited options. On the other hand, the neutral space of a therapist's office takes you away from daily life, offering a more focused environment.
Both virtual and in-person therapy appear poised to stick around. Face-to-face and online therapy offer unique benefits. Consider some of the pros and cons described throughout this guide to help you select the best option for you.
What Is Traditional Therapy?
Talk or traditional therapy provides mental health support through face-to-face or in-person interactions with a licensed therapist. Weekly sessions typically take place in an office setting for 45 minutes to an hour.
Research notes that psychotherapy regardless of format can reduce symptoms of depression and psychosis, making it just as effective as antidepressants.
Pros of In-Person Therapy
Nonverbal communication: In-person sessions allow therapists to read nonverbal cues that support verbal communication. Nonverbal information can help a therapist better understand your needs.

However, nonverbal information is not completely lost in video format. Seeing a client's environment with video can also offer additional nonverbal insights, but a phone session would not have this advantage.

Neutral location: Sessions that take place in a therapist's office can provide a space away from your everyday life. A location that feels neutral can increase your comfort when sharing private information.
Intensive support: Some mental health needs require direct, in-person therapeutic support. Art, music, and play therapy can provide effective support when used in person.
Cons of In-Person Therapy
Cost: Rates typically do not differ much between in-person and virtual therapy, so there is no cost advantage to either format. Traditional in-person therapy can average $100 per session.
Accessibility: Getting to and from therapy sessions can prove a significant challenge for some. Traffic, public transit issues, and commuting time adds up. Taking time away from work or other priorities can also limit access to in-person therapy.
Timing: Long waiting periods, due to lack of availability or differing schedules, might force a delay to begin sessions with a new therapist.
What Is Online Therapy?
Online therapy, also called teletherapy or virtual therapy, provides mental health support from any location. Some forms of online therapy include texts, emails, phone calls, and video services.
Therapists may offer virtual options directly through their personal practice. Online platforms also provide opportunities for individuals to connect to therapists within their networks. Virtual therapy appears equally effective as in-person therapy for treating mental health needs.
Pros of Online Therapy
Cost: Therapists who join virtual therapy networks might offer cheaper monthly rates when booking multiple sessions at a time. However, while the company might promise increased access to a therapist at lower weekly or monthly rates, prices might eventually go up.
Convenience: With virtual options like texting and emailing, you can connect with a therapist from virtually anywhere at any time. Online services provide access to therapeutic support quickly and with little hassle.
Easy access: Online options provide easier access to therapeutic support for those with difficulties commuting to in-person therapy sessions. Connecting virtually can also lower social anxieties associated with sharing physical spaces with others.
Reduced stigma: No one needs to know about your therapy sessions. You can choose to remain anonymous through online therapy networks, and no one can see you heading off to a therapy session unless you want them to.
Cons of Online Therapy
Internet reliant: Video conferencing comes with the added pressure of you and your therapist relying on an internet connection. One or both of you may lose service, interfering with your ability to connect when desired or needed. This should be discussed with your therapist on how this situation will be handled if internet service is lost.
Limits to care: Some more serious mental health conditions may require an in-person session. Therapists may find limits to effective care options. Also, those who supplement their income by joining a virtual therapy network can sometimes become burned out, leading to lower quality of care.
Communication restrictions: Text and email communications can limit the depth of understanding between you and your therapist. Without body language and nonverbal cues, communication can feel limited. Also, patients should not assume a therapist is available 24/7 virtually.
Online Therapy vs. Face-to-Face
Online and face-to-face therapy options allow more people to access mental healthcare than ever before. Whether virtual or in person, you can find the type of support that works best for you.
Online therapy offers the ability to connect with a therapist from the comfort of your own home. Face-to-face therapy allows you to bring your mental health needs to a supportive yet neutral space.
In addition to making sure a therapist can support your needs, in-person therapy may require some extra work. Does commuting to a therapist's office fit your schedule? Can your schedule remain flexible to accommodate your therapist's in-person availability?
Online therapy may require that you investigate the privacy policies on video and messaging platforms to secure your information. Encryption services provide security for your communications, but therapists may use a variety of platforms offering different levels of security.
Once you determine which type of therapy seems right for you, you can use the options below to get started.
Featured Online Psychology Programs
How to Find Help
Your mental health needs should guide your selection of therapy options. Consider making your own list of pros and cons to help guide your thinking. Explore some of the resources below to find the right one for your needs.
Resources for Finding Therapy
This site offers in-person and online therapy options for those needing financial support.
Find therapists, mental health centers, and other treatment options through a directory of licensed professionals.
Search for free, low-cost, and sliding-scale medical clinics with therapists who support individuals with mental health, substance use, and other healthcare needs.
Licensed therapists are available for virtual therapy mental health support.
Volunteer mental health professionals offer free services to military veterans, people affected by natural disasters, and those affected by COVID-19.
Search a database of mental health providers treating substance use issues and mental health needs.
Government-funded health centers provide low-cost therapy options for patients with and without insurance.
Telehealth options are available for emergency care, ongoing therapy, and additional support services.
Find a therapist offering online and in-person therapeutic support across the country.
Frequently Asked Questions
Does online counseling work?
Online counseling works well for people seeking mental health support. Individuals can access virtual therapy from any location via text, email, video, or phone call.
Is online therapy as effective as face-to-face therapy?
Online therapy provides an equally effective option for mental health support as face-to-face therapy. People seeking therapeutic support for anxiety, depression, and other common mental health needs can use virtual or in-person therapy as a support.
What are the pros and cons of online therapy?
Online therapy offers easy access to mental health support from virtually any location with many flexible options. The pros and cons of online therapy depend on your specific mental health needs.
How much does virtual therapy cost?
Average online therapy options can cost less than $100 per session but vary depending on the provider or virtual network.
Reviewed by: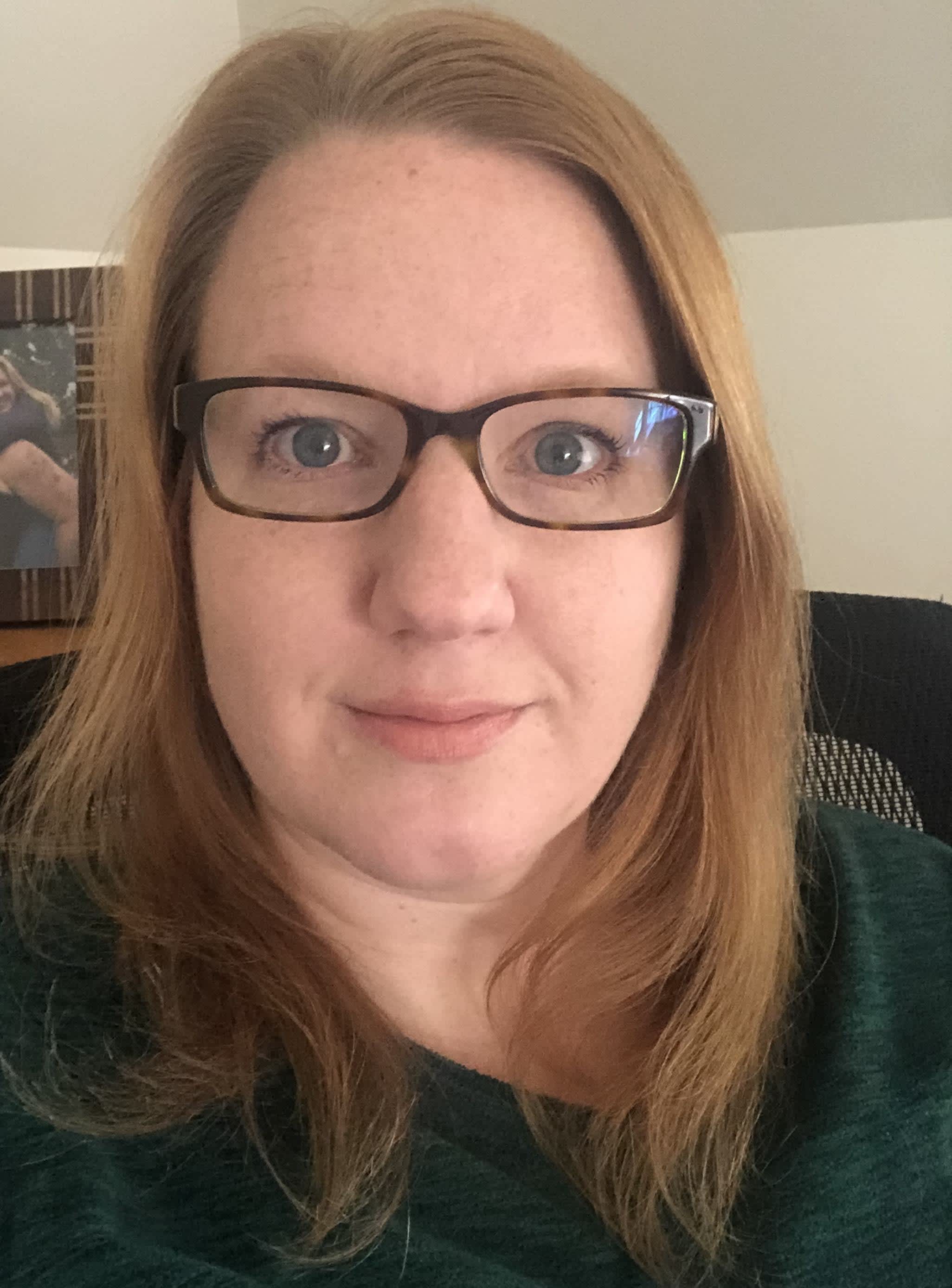 Rayelle Davis, M.Ed., LCPC, NCC
Rayelle Davis is a nationally board-certified counselor and a licensed clinical professional counselor. As a nontraditional student, she earned her associate degree in psychology at Allegany College of Maryland. She went on to earn her bachelor's degree in psychology online at the University of Maryland Global Campus. Davis earned her master's degree in counseling education with a concentration in marriage, couples, and family therapy from Duquesne University. She has taught several undergraduate psychology courses. She is currently a doctoral student and teaching assistant at Duquesne University and practices psychotherapy in Maryland.
Rayelle Davis is a paid member of the Red Ventures Education freelance review network.