What Is Art Therapy?
Reviewed by
Our Integrity Network
Psychology.org is committed to delivering content that is objective and actionable. To that end, we have built a network of industry professionals across higher education to review our content and ensure we are providing the most helpful information to our readers.
Drawing on their firsthand industry expertise, our Integrity Network members serve as an additional step in our editing process, helping us confirm our content is accurate and up to date. These contributors:
Suggest changes to inaccurate or misleading information.
Provide specific, corrective feedback.
Identify critical information that writers may have missed.
Integrity Network members typically work full time in their industry profession and review content for Psychology.org as a side project. All Integrity Network members are paid members of the Red Ventures Education Integrity Network.
What is art therapy? Art therapy helps people to use creativity and self-expression to support their mental health. Learn how it works and more.
Psychology.org is an advertising-supported site. Featured or trusted partner programs and all school search, finder, or match results are for schools that compensate us. This compensation does not influence our school rankings, resource guides, or other editorially-independent information published on this site.
Are you ready to discover your college program?
Credit: StefaNikolic / E+ / Getty Images
Art therapy is a tool therapists use to help patients interpret, express, and resolve their emotions and thoughts. Patients work with an art therapist to explore their emotions, understand conflicts or feelings that are causing them distress, and use art to help them find resolutions to those issues.
Art therapy as a discipline began in the 1940s and became more widespread in the 1970s. Like other expressive arts therapy, such as dance therapy or music therapy, it draws on creativity. Discover the pros and cons of art therapy and how it might work for you.
How Art Therapy Works
Many people ask "What is art therapy and how does it work?" The underlying concepts are that in expressive arts therapies, people can understand and respond to their emotions and thoughts with a valuable new perspective, and that artistic expression is good for mental health.
During a session, an art therapist works with clients to understand what is causing them distress. Then the therapist guides the client to create art that addresses the cause of their issue. During a session, art therapists:
Describe the goal of art therapy
Explain that clients don't have to think of themselves as creative or artistic to benefit
Help the client choose and use a medium, such as drawing, sculpture, collage, or painting
Guide the client through expressing themselves through art, usually by asking questions
Discuss the results, both the work of art and what the client felt
Plan for another session or for the client to work on their own
Online Psychology Bachelor's Programs
Does Art Therapy Work?
How does art therapy work for mental health? Because we don't fully understand how the brain works, we can't fully understand how art therapy itself works, but studies have shown that it can help many mental health conditions.
There's growing evidence that art therapy helps conditions that relate to mood, such as anxiety and depression, trauma, low self-esteem, and similar disorders. It is also effective for people with a serious health condition, such as cancer, and for people working to develop effective coping skills, including prison inmates. Art therapy can also help people who are experiencing physical pain during hospitalization. Evidence also shows that it can be effective for post-traumatic stress disorder.
Because art therapy is relatively new, the evidence is promising but limited for art therapy's effectiveness for serious mental conditions.
Can Art Therapy Cause Harm?
Art therapy, like other forms of therapy, can cause harm. Potential negative effects include:
Higher levels of stress or anxiety
Surfacing emotions without effectively processing them
Difficulty coping if therapy is abruptly terminated
If art therapy is ineffective, it means that the patient's issues cannot be fully addressed. This often increases the patient's distress and may even make a patient resistant to other, better-suited forms of therapy.
Many clients are reluctant to explore art therapy because they think that they have to have artistic talent for it to work, see it as "arts and crafts" rather than an effective tool, or are otherwise unconvinced that it can help them. This limits the effectiveness of art therapy for these clients.
Art therapy is new, so there's not enough evidence to establish which conditions it helps and when it is more effective than other forms of therapy. Patients with serious mental conditions should consider adding art therapy to their treatment rather than using only art therapy.
Frequently Asked Questions
---
How does art therapy help children?
Many children find it easier to express their emotions through drawing, painting, or other artistic forms than through words. An art therapist can use the child's art to better understand the child's emotional responses and thoughts. They can guide the child to use creativity to deal with emotional issues.
How can I find art therapy near me?
You can find a certified art therapist through the Art Therapy Credentials Board. Certification doesn't guarantee that an art therapist will be right for you, but it does show that the therapist meets professional education standards, including a master's art therapy degree or equivalent counseling degree, and passed the certification examination.
If there is not an art therapist near you, you can ask if your prospective therapist uses creative techniques as part of their practice.
How can I become an art therapist?
To become a certified art therapist, you can earn an undergraduate art therapy degree or other related degree with coursework in art therapy and art. You can then earn a master's degree in art therapy or in a related field such as counseling, with coursework in art therapy.
The American Art Therapy Association lists applicable state licenses.
Is art therapy evidence based?
There's a growing body of evidence that art therapy works for many mental health conditions, though there aren't many large-scale randomized control trials.
Board-certified art therapists are trained to identify and use evidence-based practice. They also are required to participate in continuing education.
Is Art Therapy a Good Fit?
Researchers don't have a solid answer to the question "How does art therapy work?" There's no way to tell for certain whether art therapy is a good fit for any given client. No form of therapy is one-size-fits-all, and a client and therapist may need to explore different approaches before finding the right one.
A client may need to consider several therapists before picking one. As a potential client, ask about:
The therapist's experience with your particular mental health concern
Which kinds of art the therapist uses
How the therapist works with clients with your level of artistic experience
What outcomes to expect from art therapy
You should be able to tell in 1-3 sessions if art therapy works for you.
Art Therapy Certification
Your first step is either becoming a provisional registered art therapist or a registered art therapist (ATR). You must have a master's degree (including an internship and practicum) in art therapy or a related field, coursework in art therapy, and be currently practicing under an approved supervisor.
To become an ATR, you must meet the same educational requirements and have practiced independently as an art therapist. Once you are an ATR, you can pass the national board exam to become a board-certified art therapist.
Some mental health professionals will add art therapy activities and other creative approaches to supplement traditional talk therapy. The certification is not needed to use these methods, but it is needed to claim status as an art therapist speciality.
Reviewed by: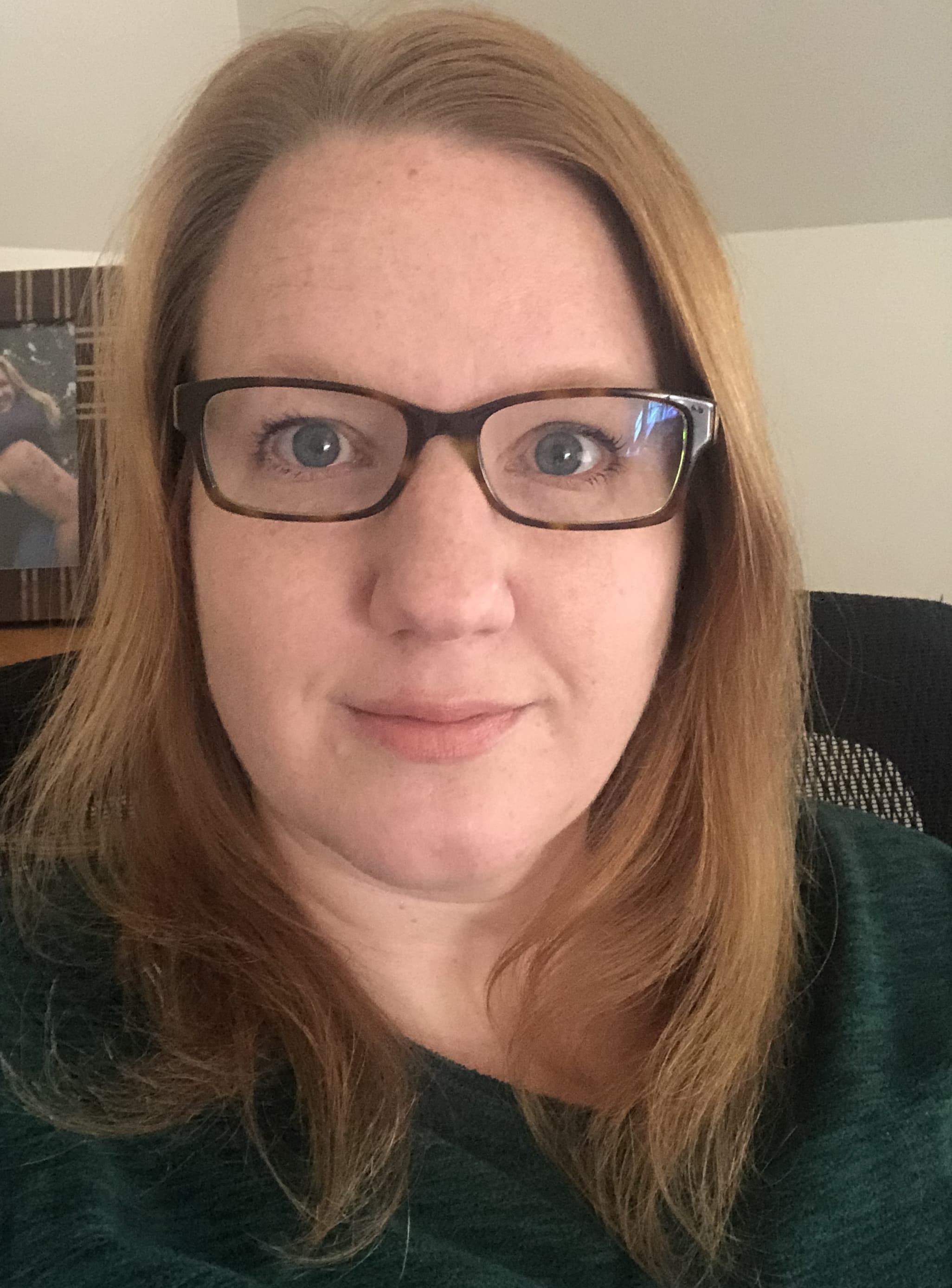 Rayelle Davis, M.Ed., LCPC, NCC, BC-TMH
Rayelle Davis is a nationally board-certified counselor, a licensed clinical professional counselor, and a board-certified telemental health provider. She earned her associate degree in psychology at Allegany College of Maryland. She went on to earn her bachelor's degree in psychology online at the University of Maryland Global Campus. Davis then earned her master's degree in counseling education with a concentration in marriage, couples, and family therapy from Duquesne University.
She has taught several undergraduate psychology courses. She is currently a doctoral candidate at Duquesne University where she has also worked as an adjunct instructor and clinical supervisor for master's students. She practices psychotherapy at her private practice in Maryland.
Rayelle Davis is a paid member of the Red Ventures Education freelance review network.
Page last reviewed February 7, 2022