What Is Cognitive Behavioral Therapy?
Reviewed by
Our Integrity Network
Psychology.org is committed to delivering content that is objective and actionable. To that end, we have built a network of industry professionals across higher education to review our content and ensure we are providing the most helpful information to our readers.
Drawing on their firsthand industry expertise, our Integrity Network members serve as an additional step in our editing process, helping us confirm our content is accurate and up to date. These contributors:
Suggest changes to inaccurate or misleading information.
Provide specific, corrective feedback.
Identify critical information that writers may have missed.
Integrity Network members typically work full time in their industry profession and review content for Psychology.org as a side project. All Integrity Network members are paid members of the Red Ventures Education Integrity Network.
Cognitive behavioral therapy is one of the most popular therapies taught in psychology. But is CBT a good fit for all patients?
Psychology.org is an advertising-supported site. Featured or trusted partner programs and all school search, finder, or match results are for schools that compensate us. This compensation does not influence our school rankings, resource guides, or other editorially-independent information published on this site.
Are you ready to discover your college program?
Credit: Maskot / Maskot / Getty Images

%}

Cognitive behavioral therapy (CBT) is one of the most common and well-researched kinds of psychotherapy. It emerged in the 1960s and quickly gained popularity. CBT techniques center around the idea that thoughts are responsible for emotions and behaviors.

People with depression, anxiety, and post-traumatic stress disorder (PTSD) are prime candidates for CBT. Those with mental conditions like bipolar disorder, schizophrenia, obsessive-compulsive disorder (OCD), and phobias may also benefit from CBT.
How Cognitive Behavioral Therapy Works
CBT sessions typically last one hour and are scheduled once a week. However, depending on the patient's needs, meetings may take place twice a week or every other week.
According to the Mayo Clinic, CBT typically includes four main steps:
Identifying troubling situations in your life
Becoming aware of your thoughts, emotions, and beliefs about these problems
Identifying negative or inaccurate thoughts
Reshaping negative or inaccurate thoughts
Depending on a client's specific mental health condition, therapists can use various CBT techniques in step 4.
For patients with social anxiety or paranoia, therapists will often challenge patients to reconsider their beliefs about the motivations and perspectives of the people around them. They may ask patients to list what evidence they have that supports their negative assumptions and help them consider alternatives.
Some cognitive behavioral therapists will employ behavioral experiments. This involves asking the patient to make a prediction about the outcome of an anxiety-inducing event or task, such as going to a networking event or giving a speech. Then they test or challenge that prediction by engaging in the event or behavior that is causing anxiety.
The more a patient becomes aware of the connections among their thoughts, feelings, and behavior in a given situation, the greater their likelihood of reducing symptoms such as anxiety and building confidence.
Does Cognitive Behavioral Therapy Work?
Many psychologists consider CBT the "first-line treatment" or gold standard for treating many mental disorders. CBT is considered an evidence-based approach because research supports its efficacy with many different types of disorders.
However, the effectiveness of CBT varies depending on a number of factors including the patient's mental health condition and the strength of the relationship between the patient and therapist.
One study showed that CBT is effective on certain disorders and continues to last after treatment. But results also show "room for improvement" for lasting effects of CBT especially for treating PTSD, seasonal affective disorder, and panic disorders.
Patients with anxiety, depression, social phobia, OCD, PTSD, low self-esteem, and hypochondria may benefit from CBT. This approach addresses the faulty thinking patterns and learned patterns that are characteristic of these conditions.
Patients with mental health conditions related to chronic pain or illnesses, disabilities, or socially marginalized people may not benefit as much from CBT because their problems do not necessarily stem from negative thinking.
Featured Online Programs
Figuring out where to apply? These top, accredited schools offer a variety of online degrees. Consider one of these accredited programs, and discover their value today.
Does Cognitive Behavioral Therapy Cause Harm?
While many patients experience improvements in their mental health from CBT, some spend months in CBT only to find it unhelpful or even harmful.
One study found that the effects of CBT decreased over time, which could be due to therapists deviating from the original principles of CBT or a combination of other factors.
Disability activist Alana Saltz wrote an article detailing her negative experience with CBT, calling out The New York Times for glossing over its potentially damaging effects. She says some CBT principles are "outdated," "victim-blaming," and can promote "toxic positivity."
Because CBT assumes that patients' thinking is false or distorted, therapists may unintentionally overlook issues that the patient experiences.
For example, a person of color seeking therapy to cope with microaggressions in the workplace may not benefit from CBT because they are not imagining or inflating the reality of their experience. As a result, using CBT to treat such a patient may leave them feeling invalidated, judged, or infantilized. Instead, a multicultural and culturally competent approach to treatment might be better for this type of client.
People who experience domestic violence, trauma survivors, people living with disabilities, and those with chronic pain and diseases may have similar negative experiences with CBT.
Frequently Asked Questions
Who can benefit from CBT?
Children and adults with various mental health conditions might benefit from CBT. However, certain individuals are more likely to see positive effects than others. Therapists must evaluate patients on a case-by-case basis to determine if the person is a good candidate for CBT.
How long does CBT take for patients to see results?
CBT is generally considered short-term therapy, ranging from about 5-20 sessions for acute cases. However, for patients with chronic conditions, CBT can sometimes take over a year to yield results.
Do you need a special certification to administer CBT?
No, but you do need to be a licensed mental health professional. Organizations like the National Association of Cognitive-Behavioral Therapists (NACBT) offer various certifications, but these are not required to practice.
Who can provide CBT?
Only licensed mental health professionals like psychologists, social workers, and professional counselors can provide CBT as a treatment for a mental health disorder.
Is Cognitive Behavioral Therapy a Good Fit?
Many studies have measured the efficacy of CBT on different mental health conditions, racial groups, age groups, and genders. But the best way to determine if CBT is a good fit is on a case-by-case basis.
If a patient's mental health condition correlates significantly with their maladaptive thought patterns, they can potentially benefit from CBT. However, if trauma, racism, or ableism are the focus of a patient's mental health issues, CBT might not fit well.
So, how long before CBT starts to take effect? According to the Mayo Clinic, CBT can take between 5 and 20 sessions to show improvements among patients with acute conditions. However, patients with chronic conditions or more severe symptoms may not go into remission for 6-18 months.
Other kinds of talk therapy to consider if CBT doesn't suit a patient include interpersonal therapy, acceptance and commitment therapy, brief therapy, gestalt therapy, among others. Outside of talk therapy, therapists might recommend art therapy, dance therapy, hypnotherapy, or eye movement desensitization and reprocessing.
Cognitive Behavioral Therapy Certification
While there is no certification required for mental health professionals to administer CBT, getting a certification from the NACBT can bolster your understanding of CBT and inspire confidence in potential patients.
The NACBT provides four main certifications: Certified Cognitive-Behavioral Therapist, Diplomate in Cognitive-Behavioral Therapy, Certified Cognitive-Behavioral Group Therapist, and Certified Cognitive-Behavioral Group Facilitator.
To qualify for one of the NACBT's certifications, you need to meet certain requirements. You must hold a master's or doctoral degree in psychology, counseling, or social work, complete supervised hours providing CBT, and submit letters of recommendation.
After certification, you must fulfill continuing education requirements to recertify every five years.
Reviewed by: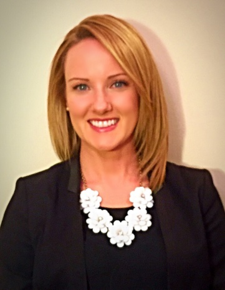 Megan Pietrucha, Psy.D.
Megan Pietrucha, Psy.D., is a licensed clinical psychologist in the Chicago area. She holds a bachelor's in psychology from Illinois Wesleyan University and a master's and doctorate in clinical psychology from the Illinois School of Professional Psychology at Argosy University.
Her clinical interests include the treatment of eating and body image concerns, college student and student-athlete mental health, and mood disorders. In addition to her clinical work, Pietrucha has served as the training director for an APA-accredited internship program and has taught undergraduate and graduate courses in psychology.
Megan Pietrucha is a paid member of the Red Ventures Education freelance review network.
Page last reviewed January 13, 2022