Psychology.org is an advertising-supported site. Featured or trusted partner programs and all school search, finder, or match results are for schools that compensate us. This compensation does not influence our school rankings, resource guides, or other editorially-independent information published on this site.
Are you ready to discover your college program?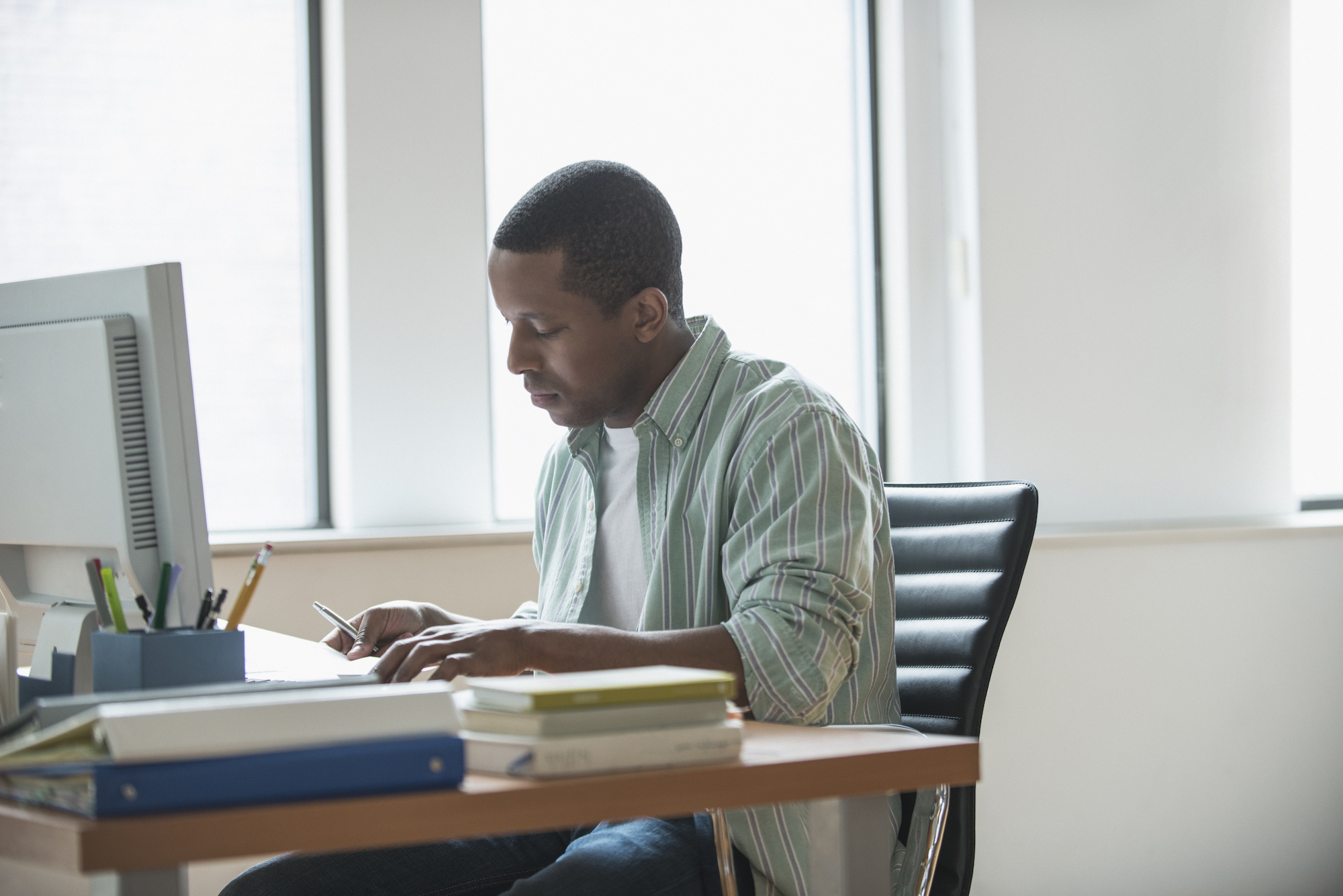 Credit: Jose Luis Pelaez Inc / DigitalVision / Getty Images
Forensic psychology is a branch of clinical psychology that focuses on children, adolescents, and adults in and around the legal system. If you want to practice clinical psychology in a legal context, consider earning a degree in forensic psychology.
You can get a degree in forensic psychology at the bachelor's, master's, and doctoral levels. Find out what you'll learn at each level of forensic psychology and what you can do with your degree.
Degrees in Forensic Psychology
A career in forensic psychology requires a doctorate in forensic psychology, board certification in forensic psychology from the American Board of Professional Psychology, and a license to practice clinical psychology.
Bachelor's and master's degrees in forensic psychology introduce you to the field, core concepts and skills, and may allow you to start your career in corrections or survivor advocacy.
Bachelor's Degrees in Forensic Psychology
A bachelor's degree in forensic psychology introduces you to core concepts in the field. You take courses in criminology, psychology and law, and abnormal psychology.
Your school may not offer a bachelor's degree in forensic psychology. However, bachelor's degrees in psychology, sociology, criminal justice, or social work usually cover similar concepts and would prepare you for a master's degree in forensic psychology.
You can usually find bachelor's programs in a hybrid or fully online format. You may have on-campus requirements if your program requires in-person labs or practicums.
Master's Degrees in Forensic Psychology
Only about 25% of master's and doctoral psychology programs require GRE scores, according to the American Psychological Association. Some doctoral programs allow you to skip your master's degree and earn a doctorate with a bachelor's degree.
However, if you choose to get your master's in forensic psychology, you can pursue entry-level positions in corrections, court systems, and nonprofit organizations that assist formerly incarcerated individuals.
You take most of your classes online. However, you must complete an in-person practicum or internship to learn how to assess and diagnose patients, treat patients with individual and group therapy, and provide workshops. The curriculum builds your knowledge of legal, correctional, and abnormal psychology.
Doctorates in Forensic Psychology
You need a doctorate to sit for your board certification exam, complete your supervised experience, and earn your license.
You can choose between a practice-focused doctor of psychology (Psy.D.) or a researched-focused Ph.D. in forensic psychology. You complete courses in the legal system, assessment and diagnosis, and practice methods in either program. To qualify for state licensure, you must complete a year of in-person internship or practicum experience in your doctoral program.
During your internship, you build skills in patient assessment, group therapy, and individual therapy with various populations. Find out whether the program requires full-time or part-time internships, how to find an internship, and where internships are typically offered.
Frequently Asked Questions About Forensic Psychology
What is the day-to-day life of a forensic psychologist?
Forensic psychologists' day-to-day responsibilities include assessing, diagnosing, and treating people in the legal system, serving as expert witnesses, and writing recommendations about a patient's mental fitness. However, these responsibilities vary based on their work setting and specialization.
What are the pros and cons of forensic psychology?
The pros of a forensic psychology degree are that you have a variety of career opportunities that vary by work setting, population, specialization, and responsibilities. Forensic psychologists make an average of more than $43 per hour, according to Payscale data from July 2023. Yet, the cons are that you may spend 9-16 years becoming a forensic psychologist and tens of thousands of dollars on your education.
Is a Ph.D. in forensic psychology worth it?
A Ph.D. in forensic psychology may be worth it if you want to practice clinical psychology in the legal system. You need a Ph.D. in forensic psychology to complete your supervised experience, get your license, and become board certified.
What is the difference between a clinical psychologist and a forensic psychologist?
Clinical and forensic psychologists' main differences are their specializations and work settings. Forensic and clinical psychologists must hold a doctoral degree and a license to practice clinical psychology. However, forensic psychologists focus their practice on the legal system.
What Does a Forensic Psychologist Do?
Forensic psychologists assess, diagnose, treat, and make recommendations about people in and around the legal system. Your responsibilities as a forensic psychologist vary based on the population you work with, including:
Incarcerated adult and juvenile individuals
Adolescents at risk of entering the legal system
Survivors of sexual and physical abuse
People with substance misuse and mental health conditions
People who have experienced trauma
People who need to learn anger management or impulse control
What Else Can I Do With a Forensic Psychology Degree?
You may not call yourself a "psychologist" if you do not have a doctorate and license in the field. However, without a doctoral degree, you may find work in survivor advocacy, nonprofit organizations that work with people at risk of entering or reentering the legal system, corrections and probation, or research.
Once you get your doctorate and license, you can assess, diagnose, treat, and make recommendations about patients' conditions. Depending on where you work and what you specialize in, you can also:
Negotiate the release of hostages
Provide law enforcement with stress management programs
Study the role genetics play in criminal behavior
Help law enforcement deescalate suicide attempts or other traumatic situations